Heat-seeking reads for arctic conditions.
---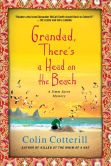 Grandad, There's a Head on the Beach
By Colin Cotterill

Crime beat reporter Jimm Juree returns home to discover a murder on Thailand's shore, draws the ire of a corrupt charity, and begins a suspenseful adventure recalling the witty capers of Wooster and Jeeves. Peter Lewis calls Juree "a young woman of brains and journalistic ambition" and adds that "her sass and bravado are all about dignity and honesty, traits as rare and chromatic as the local sapphires and rubies."

Review by Peter Lewis
---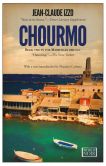 The Marseilles Trilogy
By Jean-Claude Izzo

The Mediterranean — sweltering, polycultural, and perpetually on the verge of turmoil — has emerged in recent years as a hotbed for crime fiction. No author better embodied the region's hard-boiled new wave than Jean-Claude Izzo (1945–2000), who penned tales of his native Marseilles' criminal underworld that rival the best of literary Gotham, London, and Los Angeles. "In Marseilles," says Izzo's crook-turned-cop Fabio Montale, "even to lose you have to know how to fight." Michael Dirda reports that Izzo's Marseilles Trilogy richly capture this "sensual, dangerous, and beautiful" city (which Dirda once called home), a place where "garlic, mint, and sweet basil" fill the air and where nightfall offers no relief from the heat, "only the darkness that allows illicit lovers to meet."

Review by Michael Dirda


---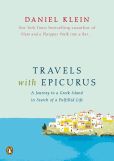 Travels with Epicurus
By Daniel Klein

Philosopher and writer Daniel Klein turned seventy, and in declining health decided to set off for the Greek isle of Hydra for one last journey before he hit "old old age." His chosen cohort? The complete oeuvre of the third-century Greek philosopher Epicurus, plus works from Heidegger, William James, and Ernest Becker. The result is a moving tribute to the voyager spirit and great literature-as-tour guide. How apt that, as Tom LeClair writes, Epicurus himself championed his senior years as the highlight of his life, "the point at which a person was freed from commercial activities and politics and could enjoy the pleasures of true companionship."

Review by Tom LeClair


---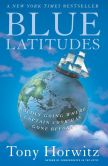 Blue Latitudes
By Tony Horwitz

Get ready to discover one of travel writing's best modern explorers. Tony Horwitz (Baghdad without a Map) sets sail on the path taken by Captain James Cook throughout the 1770s: daring and dangerous trips through the high seas of the Pacific, the Northeast Passage, and the reaches of Australia. What emerges is both a hearty look at the life aquatic, and a thoughtful study of British imperialism's incision into Oceania and beyond, at a pivotal time in world exploration in which generations of culture and the very lives of natives were at stake.
---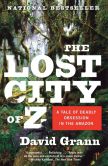 The Lost City of Z
By David Grann

One of today's greatest profilers of eccentricity and the journeys it spurs, David Grann takes us to a place that seems downright supernatural: the mythical city of Z, thought to be located impossibly deep in the Brazilian rainforest. Yet when in 1925 the famed explorer Percy Fawcett and his colleagues headed into the wilds in search of Z, none of them returned. Yet their disappearance is only the beginning of Fawcett's incredible story as an obsessive figure whose strange beliefs in the occult may have been his true guiding light toward the jungle depths. Writing fit to steam up the frostiest of climates.

Review by Paul La Farge