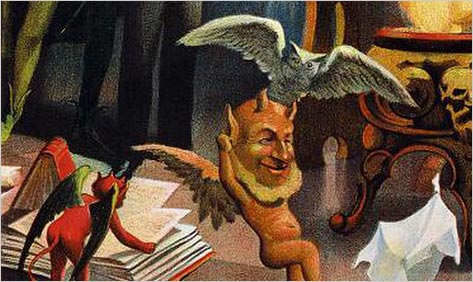 Deep in my cortex the year is divided into reading seasons. The period from mid-October to Christmas, for instance, is "ghost story" time, while Jane Austen and P. G. Wodehouse pretty much own April and May. Late summer is perfect for classic mysteries — think of Raymond Chandler's hot Santa Anas and Agatha Christie's Mediterranean resorts — while big ambitious works of nonfiction are best approached in September and early October, when we still feel energetic and the grass no longer needs to be cut.

For me, the two weeks between Christmas and Twelfth Night have come to be reserved for desultory reading. The pressure of the holiday is over, the weather outside is frightful, there are lots of leftovers to munch on, vacation hours are being used up. It's a time for pottering about and sorting through all those odd or special books that have piled up in corners around the house. You do have a house where books pile up, don't you?

Let me share with you a few of the titles in this year's wintry mix. Some of them I have begun to read, some I hope to read, all are books I'll keep around.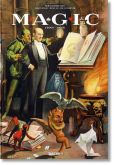 Magic: 1400s-1950s, edited by Noel Daniel; introduction by Ricky Jay; essays by Mike Caveney and Jim Steinmeyer (Taschen). Magic acts are supposed to be amazing, so it makes sense that this massive work is that and more. So rich with illustrations are these oversized pages that one might — almost — neglect the text, which is presented in French and German as well as English. But consider that the contributors are among the greatest experts in the world on stage illusions, card magic, mentalist acts, and escape artistry.

Jim Steinmeyer, for instance, is not only a leading designer of theatrical illusions but also the author of Hiding the Elephant: How Magicians Invented the Possible and Learned to Disappear. Ricky Jay is, of course, the most celebrated master of card tricks and sleight-of-hand now alive, as well as an actor and collector of sideshow memorabilia (see Learned Pigs and Fireproof Women). Not least, Mike Caveney has written more than fifty studies of magic and its practice.

Still, I suspect it was Noel Daniel — editor of a similarly lavish treatment of the circus — who was the main force in bringing together this incredible archive of paintings and photographs, playbills and posters. Robert Houdin, Nevil Maskelyne, Harry Houdini, Kellar, Thurston, Blackstone — they are all resplendently here. Houdini appears frequently but most dramatically in a photograph of the escape artist suspended by a cable, upside down along the side of skyscraper, holding in his hands the straitjacket from which he has just extricated himself. There's a double-page still from a lost film showing Carter the Great levitating a young woman, while his assistants look on in awe. But it's the posters — garish, over-the-top, all wonderful — that really take your breath away. Oh, to have been young and attending a night at the Egyptian Hall in turn-of-the-century London!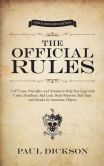 The Official Rules, compiled by Paul Dickson (Dover Books). The subtitle to this "new and expanded edition" contains "5,427 Laws, Principles, and Axioms to help you Cope with Crises, Deadlines, Bad Luck, Rude Behavior, Red Tape, and Attacks by Inanimate Objects." This is what might be called the ideal bathroom book. Turning to a page at random, I have just now lighted on "Cramer's Law of the Sea": "You're not really seasick when you are afraid you'll die, but when you're afraid you'll live." Quigley's Law goes, "Whoever has any authority over you, no matter how small, will attempt to use it." Shoe-Shopper's Rule: "If it feel's good, it's ugly. If it looks good, it hurts."

Dickson — author of many books about language and baseball — generously identifies the people who formulated his various rules. If there's another edition, I hope he'll add "Dirda's Dictum": "Every fifteen-minute job takes an hour." Credit should go to my father.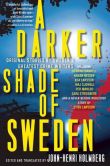 A Darker Shade of Sweden: Original Stories by Sweden's Greatest Crime Writers, edited and translated by John-Henri Holmberg (The Mysterious Press). What makes this anthology so attractive isn't just the excellent stories by Maj Sjöwall and Per Wahlöö (authors of The Laughing Policeman and the rest of the Martin Beck series), Henning Mankell (creator of Kurt Wallander), and even the very young Stieg Larsson (who wrote — well you know what he wrote), it's all the extra material that Holmberg supplies.

His introduction, for example, surveys the entire history of Swedish detective and noir fiction from the late nineteenth century up through the once popular Frank Heller mysteries of the 1920s — widely translated, they sound a bit like the society thrillers of E. Phillips Oppenheim — and then on to Larsson's Millennium trilogy and the contemporary scene. Moreover, every one of the stories is prefaced by a short essay describing its author's approach to writing about crime and society, then followed by a précis of his or her life and career. The result is a little primer of Swedish crime writing today.

So far I've only read Sjöwall and Wahlöö's "The Multi-Millionaire" and Veronica von Schenck's "Maitreya." The first, set on the Queen Elizabeth during an ocean crossing, portrays an obnoxious plutocrat who — in the mode of a Somerset Maugham club tale — relates how he lived for free in San Francisco. The second introduces Stella Rodin, a forensic scientist for the police, who uncovers a black market in stolen Afghan antiquities. Next I'll probably try Katarina Wennstam's "Too Late Shall the Sinner Waken," which is set at Christmastime, or "Paul's Last Summer," by Stieg Larsson's longtime companion Eva Gabrielsson — who, Holmberg tells me, translated Philip K. Dick's masterpiece, The Man in the High Castle, into Swedish.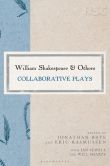 William Shakespeare & Others: Collaborative Plays, edited by Jonathan Bate and Eric Rasmussen, with Jan Sewell and Will Sharpe (Palgrave Macmillan). Many people know that Shakespeare's dramatic "canon" was established in 1623 by the publication of the so-called First Folio. That hefty volume contained thirty-six plays. But Shakespeare was a professional man of the theater, the main writer for his early acting company, the Lord Chamberlain's Men. It's almost certain that as such he would have tinkered with, revised, or even rewritten earlier plays by others or worked in partnership — like Beaumont and Fletcher — with other dramatists.

Those works in which scholars believe the Stratford genius might have had a hand are commonly called "the Shakespeare Apocrypha." These include Arden of Faversham, Locrine, Edward III, Sir Thomas More, and several others, here reprinted with introductory essays, footnotes, reflections on questions of authorship and attribution, and even acting pointers drawn from performances by the Royal Shakespeare Company.

Years ago, while reading T. S. Eliot's essays on Elizabethan and Jacobean drama, I quickly realized that Shakespeare wasn't alone as a great maker of memorable phrases. From Christopher Marlowe's heroic line to John Webster's bleak poetry, there is a lot to discover in these plays. What could be more human than Thomas Heywood's cri de coeur: "Oh, God, Oh God! That it were possible to undo things done / To call back yesterday…" This volume of Shakespeare's "collaborative" work is, I expect, filled with good things, like Santa's sack. Alas, Love's Labour's Won — perhaps the most famous and tantalizing title among the Shakespeare Apocrypha — remains lost.

Unutterable Horror: A History of Supernatural Fiction, by S. T. Joshi (PS Publishing). This two-volume work is an astonishing achievement and deserves the World Fantasy Award — which it won earlier this fall. S. T. Joshi is the finest and most active scholar of supernatural fiction now at work, a recognized authority on H. P. Lovecraft, and a lively writer of pronounced opinions. Some of those opinions may grate — I'm on record as objecting to his dismissal of Sheridan Le Fanu and neglect of Vernon Lee — but these are cavils compared to the wealth of knowledge and critical thinking in this book. If you are at all interested in Arthur Machen, Ambrose Bierce, Algernon Blackwood, and Lord Dunsany (and you should be), or in horror literature since their heyday in the late nineteenth and early twentieth centuries, this is a book you will want to read, consult, and keep on your shelves.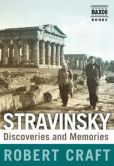 Stravinsky: Discoveries and Memories, by Robert Craft (Naxos Books). What Joshi is to horror, Robert Craft is to music. Craft's Stravinsky: Chronicle of a Friendship — based on diaries kept during his many years as the composer's right-hand man — is packed with glimpses of famous people, literary and musical gossip, bon mots, and learned talk about books, art, and culture. Reading it is like reading a twentieth-century version of Boswell's Life of Johnson.

Craft is also a superb essayist, whatever subject he turns to. You can learn a lot from him, and probably improve your vocabulary as well: He doesn't, so to speak, mince words, but always uses the appropriate term, no matter how recondite. Six or seven years ago, this polymath brought out Down a Path of Wonder: Memories of Stravinsky, Schoenberg and Other Cultural Figures, and that collection is now complemented by Stravinsky: Discoveries and Memories. Besides more than 200 pages about the composer of The Rite of Spring, there are essays on such musical "friends and acquaintances" as Prokofiev, Elliott Carter, Aaron Copland, and Michael Tilson Thomas, as well as reflections on various cultural giants, including Isaiah Berlin, Thomas Mann, Kenneth Clark, and Picasso. While Naxos is well known for its classical recordings, the company is obviously equally adept at publishing handsome books.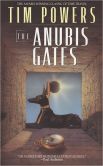 The Anubis Gates, by Tim Powers; illustrated by David Palumbo (Centipede Press). Steampunk continues to be the rage, and not only at ComicCon. We all seem to love the flying warships and submarines of Jules Verne, the alternate nineteenth century presented in Philip Pullman's His Dark Materials trilogy, the gaslit 1890s of Robert Downey Jr.'s Sherlock Holmes, and all the popular Victoriana energizing Alan Moore's League of Extraordinary Gentlemen.

But the foundations for steampunk remain a handful of now classic novels: K. W. Jeter's Infernal Devices; James Blaylock's The Digging Leviathan and Homunculus; William Gibson and Bruce Sterling's The Difference Engine; and, most of all, Tim Powers's early masterpiece, The Anubis Gates. First published as an Ace paperback, this tale of time-travel, secret societies, Egyptian magic, the poets Coleridge, Byron, and William Ashbless, as well as much else, is here given the ultra-deluxe Centipede treatment.

Centipede Press, based in Colorado, specializes in elegant editions of horror and noir fiction. Some of their books — such as William Lindsay Gresham's carny classic, Nightmare Alley, and Grindshow, a collection of his short stories, both published earlier this fall — are handsome but otherwise standard hardbacks. But others, like the volumes in the Masters of the Weird Tale series, are sumptuous oversized tomes, verging on the livre d'artiste.

That's the case with The Anubis Gates, which comes in a red-and-black, felt-covered box, its cover inscribed with hieroglyphics, and the novel itself illustrated throughout with David Palumbo's paintings of major characters and scenes. There's even an accompanying booklet, essentially a suite of Palumbo's images. The type is large and easy to read, the paper pleasing to the touch, and the whole volume shows close attention to detail. It's correspondingly pricey, but on the whole Centipede publications retain or increase their value and, far more important for the fan of The Anubis Gates, this is a production that does that novel proud. So if old Aunt Elsie — who sometimes seems a relict of the nineteenth century herself — gave you some cash for Christmas, this may be just the book to spend it on.

Explorers, Emigrants, Citizens: A Visual History of the Italian American Experience from the Collections of the Library of Congress, by Linda Barrett Osborne and Paolo Battaglia (Library of Congress). Living in Washington D.C., I know that the Library of Congress is more than just a book depository. It offers concerts and lectures, fosters every kind of scholarship, supports the Center for the Book, and publishes monographs and fascinating volumes like this one. But, as with so many small and independent presses, it doesn't possess the marketing networks available to trade houses. Yet LC books are out there and worth looking for.

I'm not Italian — my grandparents came over from Russia and what was then Czechoslovakia — but the immigrant experience recorded here in words and pictures seems very familiar. On pages 68 and 69 one marvels at an amazing double-truck photograph of dozens of clothes lines strung over the street between two apartment buildings. There are movie posters celebrating Rudolph Valentino and John Travolta, photos of baseball icons Joe DiMaggio and Yogi Berra, and even a portrait of the Baby Boomer's heartthrob, and my first great love, Annette Funicello. The hundreds of pictures steal the show, but Osborne and Battaglia's informative, fast-moving text imbue those images with history and meaning. Not least, film director Martin Scorsese introduces the book and recalls his own Italian upbringing.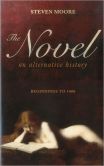 The Novel: An Alternative History, 1600-1800, by Steven Moore (Bloomsbury). You know this isn't a staid academic work just by the cover — a 1906 portrait by Hermann Fenner-Behner titled The Bookworm. It shows a gorgeous young woman, lying naked on a divan, intently reading what must be a novel.

Steven Moore is probably best known as our leading authority on William Gaddis, but he is a champion of innovative and iconoclastic fiction, no matter what the era. He pulls no punches, even in his preface here, which ends by noting that The Novel: An Alternative History was not made possible by any of the usual foundations and societies, "all of which rejected my grant applications at a time when I was out of work and really needed the money."

I should point out that Moore is a friend of mine and that I blurbed the first volume of this history. What I said then is still true now: "Steve Moore isn't just incredibly well read, he's also funny, irreverent, argumentative and sometimes even downright mean. There's nothing drily academic about his magnificent book — it's as personal as a love affair and just as thrilling…. Ancient Greek novels, classics of Asian fiction, medieval romances, Renaissance allegories, Victorian triple-deckers, postmodern experiments — Moore knows them all. For readers, the result isn't just a history of the novel, it's also one of the all-time great literary carnival rides."

Seventeen Stories, by Mark Valentine (Swan River Press, Dublin); Herald of the Hidden and Other Stories, by Mark Valentine (Tartarus Press); Flower Phantoms, by Ronald Fraser, introduced by Mark Valentine (Valancourt Press); Wormwood: Literature of the Fantastic, Supernatural and Decadent, edited by Mark Valentine (Tartarus Press). My favorite video in the world is a short film, available on YouTube, in which author and bookman Mark Valentine talks about his library. I've watched it a dozen times, maybe more. What's more, over the years I've gradually bought most of the titles Valentine discusses so infectiously on the film, most recently Hubert Crackanthorpe's 1893 story collection, Wreckage. (To my extra pleasure, it turned out to have once been the critic Edmund Gosses's copy.) Do check out this little film, as well as the four or five others about reading and collecting produced by R. B. Russell of Tartarus Books.

Onscreen, Valentine comes across as the compleat bookman — vest, black cat, English accent, a man with a fondness for shabby copies of favorite authors, a seeker after slender volumes of forgotten verse, a reader with eccentric interests in, for example, heraldry and rain gauges. But Valentine is also a superb short story writer and critic (see his introduction to Flower Phantoms, a novel "about a mystic communion with the soul of an orchid in Kew Gardens"), as well as the editor of that excellent journal Wormwood, devoted to "fantastic, supernatural and decadent" literature.

In the YouTube film, Valentine speaks of his love for occult detectives, that is investigators who confront the supernatural and uncanny. Think of Algernon Blackwood's John Silence, William Hope Hodgson's Carnacki, the Ghost-Finder, or — to give a modern example — Scully and Mulder of The X-Files. Valentine himself created two such investigators: The Connoisseur and the more down-to-earth Ralph Tyler (see, respectively The Collected Connoisseur, with John Howard, and this year's Herald of the Hidden, which features much of Valentine's earliest work). Even now, he keeps returning to this oddly romantic subgenre of the weird tale.

In Seventeen Stories, for instance, Valentine offers "The Adventure of the Green Skull," a Sherlock Holmes pastiche that is almost supernatural; the lush "Prince Zaleski's Secret," which reprises as its protagonist an exceptionally languid and decadent mastermind created by M. P. Shiel; and "The Return of Kala Persad," in which he reintroduces an Indian guru who first appeared in an 1895 collection of stories by Headon Hill. (I suspect we'll see more of Kala Persad.) Other stories in this compact and beautifully made volume from Swan River Press are grouped under the rubrics "Four Curious Books," "Three Strange Places," and "Three Odd Societies."

You may need to go directly to the publishers to acquire Mark Valentine's most recent titles, but any and all of them are worth the trouble. Serious aficionados of the weird should also consider subscribing not only to Wormwood but also to The Green Book, the latter a journal devoted to "Writings on Irish Gothic, Supernatural, and Fantastic Literature," edited by Brian J. Showers, the proprietor of Swan River Press. Its most recent issue carries exciting articles on Lord Dunsany as a collector, Ray Bradbury in Ireland, and comic novelist Mervyn Wall, author of the fantasy classic The Unfortunate Fursey.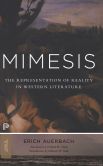 Selected Essays of Erich Auerbach: Time, History and Literature, edited and with an introduction by James I. Porter; translated by Jane O. Newman (Princeton). Years ago, when I began graduate school in comparative literature, I aspired to be as learned as Erich Auerbach. Vain wish! Who — with the possible exception of E. R. Curtius — could be as learned as Auerbach? Trapped in Istanbul during World War II, cut off from European libraries, he composed one of the most breathtaking works of literary scholarship of the twentieth century, Mimesis: The Representation of Reality in Western Literature.

But Auerbach is more than a man of one book. Dante: Poet of the Secular World (New York Review Books Classics) is a youthful tour de force, while his great essay on medieval typology and symbolism, "Figura," is essential reading for any understanding of literature before the modern era. That essay and nineteen others are included in this handsome Princeton hardback. The book opens with "Vico's Contribution to Literary Criticism" and ends with "The Philology of World Literature." In between are articles on Dante, Montaigne, Racine, Rousseau, and Proust, among others. Where Auerbach excels is in his ability to read a text closely and to unpack all its linguistic, scholarly, sociological, and esthetic implications. While this great scholar's work isn't easy, it is always deeply rewarding and even revelatory.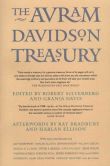 The Wailing of the Gaulish Dead, by Avram Davidson (The Nutmeg Point District Mail). Science fiction and fantasy are both known for creating amazing characters, but sometimes these genres' authors are just as astonishing. I won't retail the life of Avram Davidson — you can check out the Avram Davidson Society website for that — but only say that every library, public, academic, or personal, should carry The Avram Davidson Treasury and a copy of his Adventures in Unhistory. Davidson managed to combine Jewish humor, arcane knowledge, a freewheeling prose style, and a crotchety, highly original mind that is half junk room, half library, and to use them all to produce unique stories and essays. He was, for example, the guy who suggested that safety pins gradually evolve into clothes hangers, which in their turn are the larval stage of bicycles (in the story "Or All the Seas with Oysters").

In his Adventures in Unhistory Davidson rambles and digresses about the possible origins of various myths and legends, discussing everything from werewolves and Hyperborea to the song the Sirens sang. But what makes these pieces so much fun is the digressive, circular way he goes about presenting his evidence and speculations, often addressing the reader directly, recommending various books, making extended parenthetical remarks. Somehow, he brings it all off, and it's an antiquarian delight.

After Davidson's death, the Nutmeg Point District Mail — run by Henry Wessells — began to print essays and stories left behind in manuscript. "The Wailing of the Gaulish Dead" is an example, a hitherto unpublished "adventure in unhistory" that ranges from Procopius' Secret History to legends about birds being the souls of the dead to speculations about one of the Channel Islands. To say more would be to detract from the pleasure of following Davidson's circuitous trail to an explanation for an odd bit of historical trivia. Just remember: Getting there is half the fun.

The Burglar Who Counted the Spoons, by Lawrence Block (lawrenceblock.com) and Confessions of a Guerrilla Writer, by Dan E. Moldea (moldea.com). These two very different takes on the world of crime — a lighthearted mystery and the memoir of a muckraking independent journalist — share one thing in common: They are both self-published. While newspapers and magazines still tend to regard such books as "vanity" projects, it's clear that established writers are being attracted to the freedom that self-publication offers.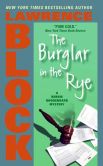 Lawrence Block isn't just a grandmaster of the Mystery Writers of America, he's also a grandmaster at promoting his work. In his younger days he contributed regular columns to Writer's Digest, produced manuals for would-be novelists, and kept his name before the public with every sort of criminous thriller, from the gritty Matt Scudder novels to the breezy Bernie Rhodenbarr capers. The Burglar Who Counted the Spoons is one of the latter. It opens with the affable book dealer, and occasional burglar, in his New York shop: "Around 11:15 on a Tuesday morning in May, I was perched on my stool behind the counter at Barnegat Books. I was reading Jubilate Agno, by Christopher Smart, even as I was keeping a lazy eye on a slender young woman in jeans and sandals…." Given that lazy and easygoing yet quite irresistible voice on the page, the reader knows that he or she is in for a treat. I'm looking forward to this for some long winter's evening.

Dan E. Moldea's book is radically different, though the voice is just as compelling. Concentrating on investigations into organized crime — "a really stupid way to make a living"– Moldea has made good friends and bad enemies. "Along with my probes of the Mafia," he writes that he has "taken on such powerful institutions as the Teamster's Union, the National Football League, the National Rifle Association, the Los Angeles Police Department, MCA, the Reagan White House, the FBI and the Department of Justice, the legal and illegal gambling communities, the New York Times, the Wall Street Journal, the Washington Post, Kenneth Starr and the Office of Independent Counsel, and both the political left and right wings, as well as a variety of politicians, white-collar criminals, and murderers."

In keeping with his "independent-operator thing," Moldea tells us he didn't pitch this memoir to any New York publisher because "I wanted this book to be exactly what I wanted it to be." So how does Moldea begin his story? Like this: "The man promised to deliver Jimmy Hoffa's dead body to me, gift-wrapped in a 55-gallon drum." Friends who have started Confessions of a Guerilla Writer have told me that they couldn't put it down. I'm not surprised.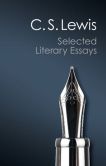 I'm way past my word limit and it's definitely time to wind up this special winter's reading edition of Library without Walls. But I really should mention that Cambridge University Press has just reissued a clutch of C. S. Lewis's major works of scholarship, including his Selected Essays, The Allegory of Love, The Discarded Image, and a new volume of hitherto uncollected reviews and essays, titled Image and Imagination. In this last, among much academic material, you can read Lewis's reviews of The Hobbit — "Prediction is dangerous, but The Hobbit may well prove a classic" — and The Lord of the Rings: "The book is too original and too opulent for any final judgment on a first reading. But we know at once that it has done things to us. We are not quite the same men. And though we must ration ourselves in our re-readings, I have little doubt that the book will soon take its place among the indispensables."

Sometimes critics do get it right.