We went to dozens of our favorite writers, critics, and editors, and asked a simple question: "What was your favorite reading experience of 2014?"  What we got in return was anything short of simple.
This "reading experience" could be one's favorite new book, an older volume, an eloquent letter, a newborn's gift certificate, an enemy's tombstone.
Some of the responses were as terse as a title, and some were essays in their own right.
Some (Stephen King, Cory Doctorow) unknowingly picked others (Jo Walton, David Mitchell) on this list. Some (Lois Lowry, David Sedaris) chose from among 2014's most celebrated, while others (Nick Harkaway, Patrick Hoffman) found this year's apex of reading pleasure in a classic — or a more recent book (Sloane Crosley) that had finally surfaced from the Good Intentions pile. Others called out essays, short stories, or even intimate moments (Edan Lepucki) from their own lives. Some, like Colum McCann and Jo Walton provided mini-lists of their own. Two authors who alphabetically appear here next to each other – Reza Aslan and Mario Batali – picked the same book back-to-back.  Jane Smiley and Laura Lippman suggest that it's not what you read, but where you read it, that makes it memorable.
Our cup, in short, overfloweth.  Whatever you thought of the Year that Was, here's proof that it didn't lack for some wonderful ways to forget where, and when, you were.
– The Editors
Sarah Addison Allen, author of First Frost: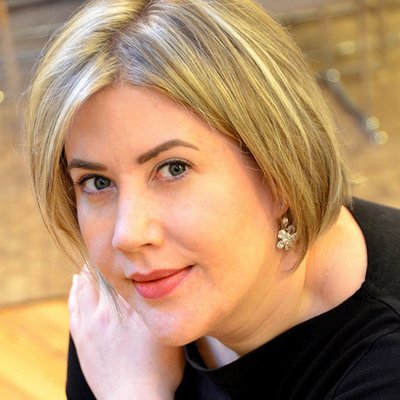 "I'm texting exclamation point I almost tripped on a cat come over I still have birthday cake."  There's action, food, mystery, even punctuation.  My favorite reading experience this year: my mom's first text.
Jami Attenberg, author of The Middlesteins and the forthcoming Saint Mazie: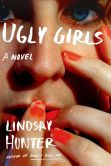 "My two favorite debut novels this year were Lindsay Hunter's Ugly Girls and Catherine Lacey's Nobody is Ever Missing. Both had distinctive voices and subject matter, and they were exhilarating reads. I just found these books so brave and exciting and inspiring."
Reza Aslan, author of Zealot: The Life and Times of Jesus of Nazareth and No god but God: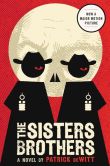 "The Sisters Brothers by Patrick deWitt is a rip roaring old west yarn with a Shakespearean tinge that makes it impossible to put the book down. It is by far the best book I've read all year."
Mario Batali, chef, co-host of The Chew, and author of America: Farm to Table:
"The Sisters Brothers, by Patrick deWitt."
Marie-Helene Bertino, author of 2 A.M. at The Cat's Pajamas: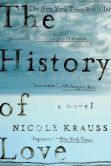 "My favorite reading experience of 2014 was reading Nicole Krauss's novel The History of Love. In one section she writes about shy people communicating by using lengths of string–a touching, inventive way to represent isolation and the challenge of sounding your voice in the world. In addition to its craft and characters, I loved this book for a personal reason. Communicating via cans and string was one of the first things my husband and I ever talked about. When we got married this year, a dear friend read that section at the ceremony."
Ned Beauman, author of The Teleportation Accident and the forthcoming Glow:
"S.N. Behrman's biography of the art dealer Joseph Duveen, which I found out about from an interview David Remnick gave, is one of the most enjoyable books I've ever read (and unaccountably out of print)."
Daniel James Brown, author of The Boys in the Boat: Nine Americans and Their Epic Quest for Gold at the 1936 Berlin Olympics: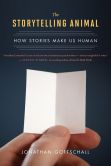 "I'd have to say that, hands down, my favorite reading experience in 2014 was Jonathan Gottschall's The Storytelling Animal: How Stories Make us Human. Over and over again, Gottshall put his finger on things I've long believed about storytelling but never been able to articulate."
Sandra Brown, author of Mean Streak: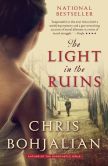 "It's midnight, and I'm 37,000 feet above the North Atlantic.  I chose Chris Bohjalian's The Light in the Ruins to distract me from high-anxiety concerns like gravity.  It worked!  Thanks, Chris."
Maria Bustillos, journalist and author of Dorkismo: The Macho of the Dork:
"Gawker, fearless and honest, ghastly, thrilling and delightful, was my favorite publication this year. Max Read stood up to Gamergate; Tom Scocca opened a reexamination of the allegations against Bill Cosby; Sam Biddle roasted the dolts of Silicon Valley, and Leah Finnegan failed, but entirely, to take so much as a single prisoner, not even a baby. Gawker has taken the correct position regarding the leaked Sony materials, as well. These writers and editors are almost alone among those employed by large organizations in their willingness and freedom to challenge authority; every First Amendment fan is in their debt."
Tobias Carroll, Managing Editor, Vol. 1 Brooklyn:
"I'd been excited about Charles D'Ambrosio's Loitering ever since I heard the announcement that Tin House would be releasing it. D'Ambrosio's fiction, found in the collections The Point and The Dead Fish Museum, is stunningly good, but his nonfiction is equally compelling, if not more so. And now that these essays can be found in a more readily-available form, I'm ecstatic."
Ryan Chapman, BOMB Magazine: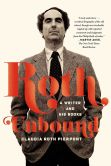 "Roth Unbound by Claudia Roth Pierpont. This survey of Philip Roth was my sole companion during a week in upstate New York, and the physical idyll was quickly superseded by Pierpont's literary one. Ever finish a book and wish it were an entire series?"
Scott Cheshire, author of High as the Horses' Bridles: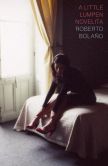 "We were cruising along at 35,000 feet, and I was sitting alone in a window seat, a clear day, and the cloud floor lay below like the swirling and bruised white bottom of a marble tub. I was reading Roberto Bolano's A Little Lumpen Novelita, and the book read in a single sitting like a hijacked dream. I was dreaming Bolano's dream, and it was beautiful, eerie, and raw. I saw below on the clouds a rainbow circling a shadow of the plane, and it was magnificent, a common uncanny optical phenomenon known as The Glory of the Pilot."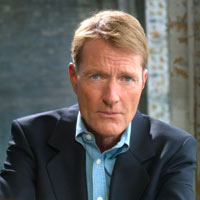 Lee Child, author of Personal and creator of the Jack Reacher series:
"400 Things Cops Know by Adam Plantinga. Much more than a list: a hardboiled autobiography written by a streetwise poet."
Lincoln Child, co-author of Blue Labyrinth, the latest in the Special Agent Pendergast series: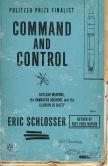 "I really enjoyed reading the non-fiction Command and Control, by Eric Schlosser. The depth of reportage is amazing, and the writing so sharp and lucid you almost feel you're there yourself. A fascinating and frightening book."
Robert Christgau, Rock & Roll & columnist and author of Going into the City: Portrait of a Critic as a Young Man:
"Aside from my wife's forthcoming novel The Only Ones, my forthcoming memoir Going Into the City, and the radical police procedurals of Gene Kerrigan, which I learned about from B&NR just a year ago, my two favorite books of 2014 with the possible exception of Arundhati Roy's The God of Small Things stand less than half finished on my bedside cube: Jonathan Lethem's Dissident Gardens and Robert Hilburn's Johnny Cash biography. I know how good they are because I don't have time to read either of them and look for any excuse to cheat."
Stephen Eirik Clark, author of Sweetness #9: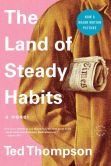 "The Land of Steady Habits, by Ted Thompson, which I thought to dip into on a flight to San Francisco, only to find myself reading compulsively until it was time to deplane. Though the whole is beautiful, the first half of the book could stand alone as a perfect short novel."
Joan Breton Connelly, author of The Parthenon Enigma: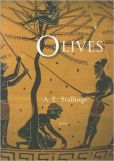 "Perched on the trunk of a felled oak on a bank of the Brandywine, I pulled Olives from the pocket of my thornproofer. And from the gunmetal grey of the late afternoon of an Andrew Wyeth November, the stark, sharp, verse of A.E. Stallings catapulted me into the Mediterranean heat.
'Sometimes a craving comes for salt, not sweet,
For fruits that you can eat
Only if pickled in a vat of tears—'
And I smiled, archaically."
Amanda Coplin, author of the Discover Great New Writers winner The Orchardist: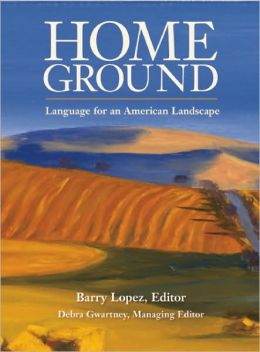 "Lately I've been drawing inspiration from Home Ground: Language for an American Landscape edited by Barry Lopez and Debra Gwartney, a collection of landscape terms penned by contemporary writers.  I recommend the hardcover edition, which gives examples of the words being used in literature throughout the ages, and beautiful line drawings. An insightful, wondrous work, it makes an ideal gift for the reader, traveler, or scientist in your life!"
Patricia Cornwell, author of the Kay Scarpetta mysteries: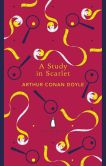 "Recently I was flying to L.A. and was horrified to realize I'd forgotten my laptop. I got to my gate with no computer and no book, so I decided to read on my iPhone. What a magical six hours I had immersing myself in Sir Arthur Conan Doyle's A Study in Scarlet. Doyle published this in 1887, a year before the Jack the Ripper crimes began in London, and if only the forensically informed Sherlock Holmes could have been a consultant on that case. Doyle's creative innovation outran what the police were able to implement at the time. It is true that art imitates life — and also predicts it."
Sloane Crosley, author of I Was Told There'd Be Cake and How Did You Get This Number: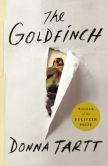 "Donna Tartt's The Goldfinch. I decided to lug that thing on a plane and was twenty pages away from finishing when we landed. So close to the end, having come so far with that story, I sat and read until I finished. I am a competitive deplane-er so this was a big deal."
Jason Diamond, Founder, Vol1Brooklyn.com / Associate Editor of MensJournal.com: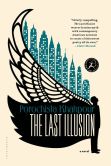 "I don't think I had an emotional reaction to a book this year like the kind I had with Porochista Khakpour's The Last Illusion, and a big part of that was because you can feel how much of her own blood and sweat she invests into her characters and story. I couldn't stop thinking about the book for weeks after I closed it, and really appreciate that Khakpour is a writer that's willing to take risks with her fiction, but not at the expense of the things that matter most."
Michael Dirda, author of On Conan Doyle and writer of "Library Without Walls" for the BNR.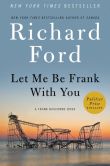 "My favorite reading of 2014  included  Emmanuel Carrere's Limonov, Sarah Waters's The Paying Guests, C.D. Rose's The Biographical Dictionary of Literary Failure, and Richard Ford's Let Me Be Frank with You. Each, in its own way, was unputdownable. But the books I really, really enjoyed were older titles. Reading Gary Scharnhorst's fine biography of Julian Hawthorne led me to that writer's gothicky Archibald Malmaison. I gobbled up the highly literary correspondence of H.P. Lovecraft and August Derleth, as well as S.T. Joshi's collected essays on HPL, Lovecraft and a World in Transition. An omnibus of the locked-room mysteries of Derek Smith–including his classic Whistle Up the Devil–was pure pleasure. I reread Frank Herbert's Dune and the four Sherlock Holmes novels and much of the supernatural fiction of William Hope Hodgson (which I wrote about for BNR). And like any book collector and serious reader, I found that some of my happiest hours were spent looking at reviews, used-book catalogues, literary websites, and specialist magazines such as Wormwood, The Green Book, and the Baker Street Journal. Not least, every night while I flossed my teeth I used those few minutes to study the book descriptions at L.W. Currey's online catalogue of science fiction, fantasy, horror, and mystery. As a well known Victorian once remarked, "Education never ends, Watson."
Cory Doctorow, author of Information Doesn't Want to Be Free: Laws for the Internet Age: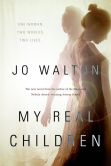 "Weeping uncontrollably, all night in a hotel in Portland while ferociously jet-lagged and unable to stop reading Jo Walton's incredible My Real Children, crying my way through every piece of toilet paper and Kleenex, every towel and sheet, until I emerged, having traversed a book so harrowing and beautiful I could barely manage to look at it, to review it at 6AM, eat breakfast, and head out to do my on-stage appearance at XOXO."
Jen Doll, author of Save the Date: The Occasional Mortifications of a Serial Wedding Guest: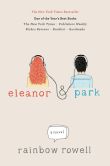 "The day I spent on the couch over the summer with my air conditioner on, finally reading Eleanor & Park. I cried so hard I had to keep getting up to get tissues to dry my eyes, and when I finished the book, I sobbed some more, and then I just felt cleansed."
 Emma Donaghue, author of Frog Music and Room: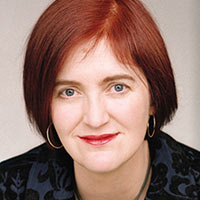 "Coming to terms with insomnia: deciding to relish the luxurious privacy of hours sitting up with Joseph O'Connor's The Thrill of It All, Sarah Waters' The Paying Guests, and Charles Dickens' Bleak House while my children slept."
Barbara Ehrenreich, author of Living With a Wild God and Nickel and Dimed: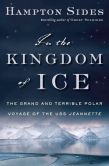 "In the withering heat of the summer of 2014, I read In the Kingdom of Ice, Hampton Sides' account of a doomed late-nineteenth century Arctic expedition, which is so good that I would read it again in January."
Michel Faber, author of The Book of Strange New Things and Under the Skin: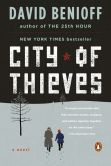 "I almost never read fiction these days, but I forced myself to tackle Game of Thrones co-creator David Benioff's novel City of Thieves, because he was scheduled to interview me and I felt embarrassed that he loves my work while I hadn't a clue about his. I expected shallow genre fiction full of clichés. What I got instead was a beautifully written, insightful and vividly evoked story set during the Siege of Leningrad. My dutiful chore swiftly turned into a memorable pleasure."
Rachel Fershleiser, Director of Literary Outreach, Tumblr: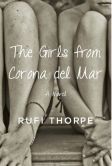 "One Friday in June, just as it was starting to get really warm, I got a package from Jenny Jackson. I get a lot of books in the mail, but usually from publicists or marketers, or friends who know me well. Jenny is just an editor I respect the hell out of. She said that The Girls From Corona Del Mar really captures life as a woman, and that she knows I share her taste in writers. Honored, I threw TBR-pile-protocol to the wind and spent all weekend on a blanket in the park with summer's first big hat and bright pedicure. It was perfect."
Diana Gabaldon, creator of the Outlander series: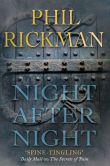 "Re-reading all twelve volumes of Phil Rickman's wonderful Merrily Watkins series… and then finding he has a new book out!  (Night After Night).
Beca Grimm, contributor for Vulture, Refinery29, VICE:
"I was exchanging emails with a friend during a horrible period of indecision and he wrote, 'I believe in you. Your magic is real.' The next day I quit the job I hated and started to plan an immediate move thousands of miles away."
Colonel Chris Hadfield, author of You Are Here and An Astronaut's Guide to Life on Earth:
"Jack Reacher's latest exploits in Lee Child's Personal. As Jack dashed around stopping assassins I had my feet up on my cottage porch, sipping hot coffee, idly listening to the river flow."
Kristin Hannah, author of Firefly and the forthcoming novel The Nightingale: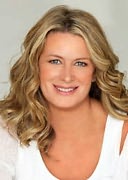 "Great question! I am instantly reminded of my favorite reading experiences this year—an invitation to a very special first birthday party, the guest pass I received from Warner Bros. to see the world premiere of the last Hobbit film, and several spectacular novels.  But hands down, the best moment of 2014 was reading my screenwriter son's adaptation of my World War II novel, Winter Garden.  I was blown away by his talent and dedication.  The script was beautiful and lyrical and rich and emotional.    In it, I saw my son find his path in life.  What could be better than that?"
James Hannaham, author of God Says No and the forthcoming Delicious Foods: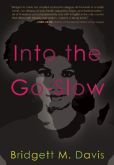 "Black: Into the Go-Slow by Bridgett Davis. Asian: No One Writes Back by Jang Eun-Jin. White: Why Are You So Sad? by Jason Porter. Hispanic: Before Night Falls by Renaldo Arenas. Gay: The Sins of the Cities of the Plain."
Nick Harkaway, author of Tigerman and Angelmaker: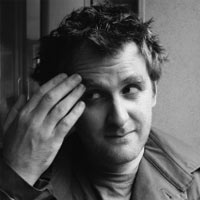 "I dived headfirst into Borges. I've read him before, but never this intensely. I'm staggered by his writing, by the power of it and how distinctive it is even through a string of different translators. A part of me wants to learn Spanish just so that I can read him properly, but I know that if I did the next thing would be making sure I had the proper Argentine notes and so on. It's an impossible, endless quest for someone who has other things to do. Even so, the suction of his way of seeing the world is so significant that it keeps returning to me as a possibility – which is the kind of thing he writes about, which is recursive, which is also the kind of thing he writes about. A genius, and a treat."
Smith Henderson, author of Fourth of July Creek: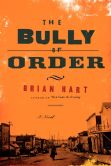 New novel: The Bully of Order by Brian Hart. As hard and compassionate as anything I've read in a long time. Expertise on the page. Also Merritt Tierce's Love Me Back. Just. So. Damn. Good. Read them both.
Nonfiction: Difficult Men by Brett Martin and The Trip to Epic Spring by Olivia Laing. Two great books about art, collaboration, pressure, and the madness of making great work. Each book was chock full of insight on the creative process and its costs.
Cristina Henriquez, author of The Book of Unknown Americans:
"This essay, 'Love in the Time of the Toad,' by Drew Perry. I've read it at least five times, and each time it just knocks me out, leaves me both heartbroken and hopeful."
Elin Hilderbrand, author of Winter Street and The Matchmaker: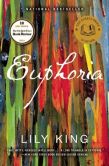 "I have spent the past six months battling breast cancer, and hence my most rewarding reading experiences were those that took me far away from my reality, to another time and place. Thanks to what I can only describe as pure grace, life brought me two of the finest novels I have ever read: Euphoria by Lily King, which takes place in 1930s Papua New Guinea, and All the Light We Cannot See by Anthony Doerr, which takes place in World War II era-France. I will not ruin any of their splendor by trying to describe them further. I will only bestow the titles upon you, a gift."
Kelley Hoffman, Senior Writer, SEPHORA: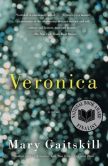 "Reading Mary Gaitskill's Veronica at San Francisco's Ocean Beach on my 30th birthday."
Patrick Hoffman, author of The White Van: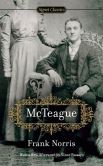 "Having recently moved to the east coast from San Francisco, and finding myself missing California, I finally got around to reading McTeague, by Frank Norris. What an astonishing book! It's over a hundred years old, but feels perfectly fresh. It's a hardcore San Francisco book, and it is a dark-thriller of the highest order."
Nancy Horan, author of Under a Wide and Starry Sky: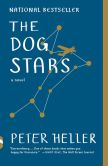 "The book I'd recommend is Peter Heller's powerful The Dog Stars. I read it in January of 2014 and now, nearing the end of the year, I find it still haunts me."
Laird Hunt, author of Neverhome: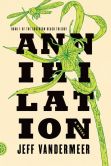 "Jeff Vandermeer's Southern Reach Trilogy was my constant companion this Fall. I read it in New York, Washington D.C., Chapel Hill, Asheville, Memphis, Norfolk, Atlanta, Boston, Toronto and Cleveland. I read it in Nashville and Minneapolis. I read it in Athens and on Crete. I read it in London. In Paris. I read it on airplanes and on trains and in too many airports and train stations to count. Its brightly colored volumes are battered. Their pages are torn in places and in others stained. I finished it yesterday. I read other books along the way but Vandermeer's Area X — the Trilogy's very dark star — absorbs everything and I know that in years to come what I will remember most clearly from 2014 is the Southern Reach."
Walter Issacson, author of The Innovators: How a Group of Hackers, Geniuses, and Geeks Created the Digital Revolution: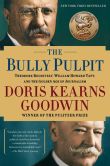 "Reading Doris Kearns Goodwin's The Bully Pulpit in Colorado this summer and reflecting on when both our leaders and the press were engaged in noble endeavors."
Mira Jacob, author of The Sleepwalker's Guide to Dancing:

"It is always the same, every year: The titles of the books people are reading on the subway. Sometimes I know the books, sometimes I don't, but either way, I feel like I'm learning a secret. And pairing the words with the bodies becomes its own kind of weird poetry."
Lily King, author of Euphoria and Father of the Rain: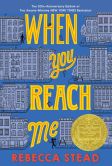 1) One morning a month ago I read a prose poem aloud to my mother-in-law's boyfriend, Derick, in our kitchen. (We keep a book of poems in our kitchen, Good Poems it's called, which I read from occasionally to fight back against the screens my teenagers like to look at.) I read him William Meredith's "Poem about Morning" which has the line "Life is some kind of loathsome hag/
Who is forever threatening to turn beautiful."
When I finished Derick was lit up; he was a goner. He took the book from me and I knew I would not get it back. It was his now, and I would have to get another for our kitchen. It was love, and I wasn't going to stand in its way.
2) The two afternoons this fall I spent reading Rebecca Stead's When You Reach Me in the dark to my eleven-year-old godson, Aidan, after he got a concussion.
Stephen King, author of Revival and Mr. Mercedes: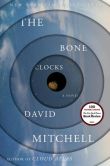 "The Bone Clocks, by David Mitchell. Great story, great words, all good.
Miles Klee, author of Ivyland: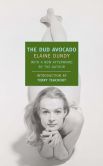 "Won't soon forget the thrill of reading Elaine Dundy's The Dud Avocado at summer's peak and finding myself in love, not just with a story but with the character telling it. Sally Jay Gorce is an irresistible whirlwind, and it breaks my heart that she's not real, so that I might try—and fail—to woo her."
Naomi Klein, author of This Changes Everything: Capitalism vs. the Climate:

"Reading Who's Next Door by Mayuko Kishira, a book about a logistically difficult friendship between a chicken and an owl, to my two and half year old son. Later that week, after a sleepless night, he ominously declared: 'I am nocturnal."
Tom LeClair, BNR contributor and author of What to Read (and Not): Essays and Reviews:
"An email accepting my novel Lincoln's Billy for publication in April 2015."
Edan Lepucki, author of California:

"Last year, when my son was two, I taught him to recognize the word "boo"– a skill that's quite useful during the Halloween season. At the beginning of 2014, we added a "k" to his reading repertoire, so that he could recognize "book" whenever he came upon that very special word. We also began discussing the letter "s" and how it can turn one thing into many. My son loved pluralizing and all that it represented: so much can change with just a single letter!  

I'll never forget one particular morning, not long before he turned three, when we were driving to his day care. As I was making a left-hand turn, he yelled from the back seat, "Books, plural! Books, plural!" 

Sure enough, on the corner, there was a bookstore proclaiming the word BOOKS. I was so surprised and overjoyed and proud that I nearly crashed the car. My son: the reader of books!

 It remains the best reading, and teaching-to-read, moment of my life as a parent… so far."
Laura Lippman, author of After I'm Gone and the Tess Monaghan mysteries: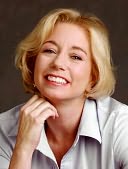 "It's hard to top the experience of reading Murder on the Orient Express, for the first time, while on the Orient Express, a trip I got to take with one of my best friends, Rebecca Chance, a writer who knows everything about Agatha Christie. We even wore turbans. No, seriously. We wore turbans."
Lois Lowry, author of The Giver and Number the Stars: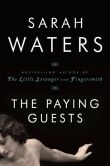 "I settled in one evening with Sarah Waters' book The Paying Guests… thinking it would be one more quiet bed-sit, beans-on-toast, jumble-sale British novel.  Then: whammo. I was up till 2 AM. Couldn't put it down."
Debbie Macomber, author of Mr. Miracle and Love Letters:
"Wonder. My grandson, Isaiah, turned me on to this book.  It's a joy to be able to talk about books with my 11-year-old grandson."
Greil Marcus, author of The History of Rock 'n' Roll in Ten Songs and BNR columnist of Real Life Rock Top 10: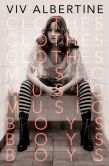 "Viv Albertine, Clothes, Clothes, Clothes.  Music, Music, Music.  Boys, Boys, Boys."
Anthony Marra, author of A Constellation of Vital Phenomena: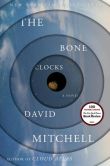 "Reading a David Mitchell novel is a little like wandering through a multiplex during that September sweet spot when the best summer blockbusters are screened alongside autumn's more serious fare. The Bone Clocks is no exception. Mitchell's generous imagination saturates every sentence, character, and setting to create a story as thrilling in its language as in its plot. It's my favorite novel I've read this year, and the only one I've already reread."
Megan Marshall, author of Margaret Fuller: A New American Life, winner of the 2014 Pulitzer Prize in Biography:
"I don't think I've ever read a book both so hair-raising and humbling as Rosemary Mahoney's For the Benefit of Those Who See: Dispatches from the World of the Blind.  And you can travel with Mahoney, an eloquent guide, to Tibet and southern India! But I learned and laughed the most reading Rebecca Goldstein's brilliant Plato at the Googleplex: Why Philosophy Matters—a voyage of the mind!"
Peyton Marshall, author of Goodhouse:

"The Rough Guide to Morocco, in perpetration for moving to Marrakech in January."
Heller McAlpin, BNR columnist, Reading in Common:

"Sheer bliss — reading Rosemary Wells's Max's New Suit and Maurice Sendak's Where the Wild Things Are to my rapt two-year-old grandson, who interrupted the second book to exclaim: "Two Maxes!  And two 'Be stills!'"  Making connections already — clearly a born literary critic!"
Colum McCann, author of TransAtlantic and Let the Great World Spin: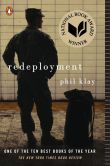 "I'm never prouder than when a student of mine from Hunter College publishes a book.  This year our program had four.
Firstly there was Phil Klay who won the National Book Award with Redeployment, an incredible collection of short stories centering around the war in Iraq. Phil wrote me a email after getting nominated for the National Book Award — "Thanks for kicking my ass," he said, which is I suppose an extremely rare note from a Marine!  The collection gets to the heart of the war.  To paraphrase Lorca, he finds the pulse of the wound that goes to the opposite side.
Vanessa Manko's The Invention of Exile is a debut novel about the long lasting effects of deportation on one man and his family.  It is a beautifully modulated tale of a Russian emigre in Mexico City, an examination of the longing for elsewhere, and how our lives are structured around the complications of geography, beauty and chance. Vanessa is a former dancer. She glides her words across the page.
I think Scott Cheshire's High as the Horses' Bridles is another one of the year's best books. It's the story of a once broken family, the power of love, and the complications of the American imagination.  It also happens to be a deep look at the unsettling power and place of religion in contemporary society. It reads like DeLillo and Doctorow and Meyer and Hemon. Scott is a writer who gets right in under the skin. The language tingles.
Last but not least is Maria Venegas whose Bulletproof Vest is a contemporary corrido, a ballad, a thrilling story about a daughter's struggle to come to terms with her father's legacy of violence and love.  It's a true story told with a poetic instinct for detail.
All of these books take pride of place on my bookshelf — to me, these are the young writers who will shape our new journeys."
Rebecca Mead, author of My Life in Middlemarch: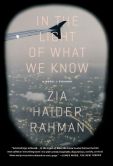 "The remarkable In The Light of What We Know, by Zia Haider Rahman: a 21st century novel written with the ambition of scope of a 19th century novel, and bearing the seriousness of purpose of a 20th century one."
Daniel Menaker, former fiction editor of The New Yorker and author of My Mistake: A Memoir:
"The novel Florence Gordon by Brian Morton. It involved the kinds of people who are my friends–writers, academics, Upper Westsiders, feminists, publishers. Some are named specifically–Katha Pollitt, for example. And it is a lovely paean to New York City. But it also tells a timeless, universal story about love and loss, illness, creativity, and recognition in the eyes of the world. And it's very, very funny."
David Mitchell, author of The Bone Clocks and Cloud Atlas:

"Twelve years ago I obtained a hard-to-source novel called Before the Dawn by a no longer-famous Japanese writer Tōson Shimazaki (1872-1943).  It's a vast book about the period before and after what Western history calls 'The Opening-Up' of Japan, and I only finished reading it three weeks ago – a personal best Long Time Read.  I found it a little slow when I started it in 2002, but it improved as I matured, and when I picked it up again in October just gone, I found myself entranced.  As I sat gazing at the cover in my round midnight finished-book daze, I heard an owl in the trees at the end of my garden."
Alexandra Molotkow, columnist, The Globe and Mail: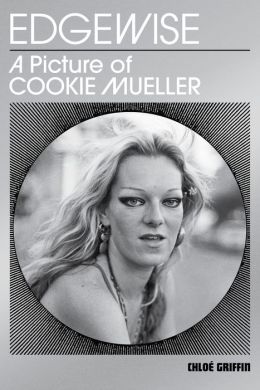 "Chloé Griffin's Edgewise: A Picture of Cookie Mueller. Because 2014 was an awful year everywhere, and very little is working right, and everything fine will end suddenly, but Cookie is proof that you can live a loving life precariously."
Paul W. Morris, Director of Literary Programs, PEN American Center: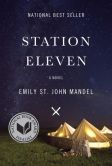 "At a cocktail party for BookExpo America, galleys of Emily St. John Mandel's Station Eleven were going fast and I missed my chance to get an advance copy, but Emily's publicist sent me one the following week, just in time to take with me on summer vacation. Thoroughly enjoyed this book, made all the better by getting it so early!"
Bradford Morrow, author of The Forgers:
"Violence is woven deep into the fabric of our culture, as we know too well.  Shootings, stabbings, bombings, murder by countless means.  So when I read a Steven Millhauser story, "The Slap," this fall I stepped into his suburban commuter town with an expectation the violence suggested in the title would be less than mortal.  Ghastly as a slap is, the pain and humiliation usually wear off.  Slaps are survivable, even when delivered by an anonymous serial slapper, right?  Not quite so in Millhauser's "The Slap," which opens his We Others: New and Selected Stories.  This story is a case study in dread and emotional scars, not to mention a masterpiece."
Jenny Offill, author of Dept. of Speculation:
"The Collected Poems of Ron Padgett, which was put out by the wondrous Coffee House Press, also the original US publisher of Ben Lerner and Eimear McBride."
Patton Oswalt, author of Silver Screen Fiend: Learning About Life from an Addiction to Film:

"My favorite reading experience of 2014 is a bit of a cheat—Nathaniel Rich's 'The Man Who Saves You from Yourself' in the November 2013 issue of Harper's. I'm cheating because it came out in 2013, but I didn't get a chance to read it until I was traveling in January of this year. It's about a cult infiltrator, and how he extracts people who've been enticed, seduced and then consumed by various cult leaders. It has two of the most satisfying endings I've read in a long time, wherein cynical opportunists have their world justifiably scorched to cinders. It was a great way to start off 2014. I'd been seeing too much, at that point, of the idealistic exploited by the jaded, so it gave me hope.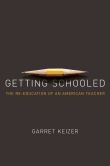 The best thing I read that was published in 2014 was Garret Keizer's Getting Schooled: The Education of An American Teacher. First, because it's Garrett Keizer. Second, because it's Garret Keizer. Third, because he's able to make a very specific, very personal memoir connect easily with the cosmic and crucial. But that's because he's Garret Keizer."
Ann Patchett, author of This is the Story of a Happy Marriage and State of Wonder: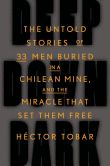 "Deep Down Dark: The Untold Story of 33 Men Buried in a Chilean Mine, and the Miracle that Set Them Free by Héctor Tobar is a wonder. The story manages to be a gut wrenching cliffhanger even though we know exactly how it's going to end, and the writing is clear and spare and endlessly beautiful even though there is no beauty to relate. Tobar takes on all the big issues—the value of a human life, the tests of character, the persistent hopes for God. Simply put, Deep Down Dark is my favorite book of the year."
James Patterson, author of Hope to Die, the latest Alex Cross thriller: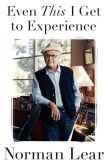 "Even This I Get to Experience by Norman Lear.  When it comes to storytellers, Lear's one of the greats.  Everyone in Hollywood could learn a thing or two from him."
Louise Penny, author of the Armond Gamache series: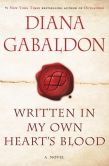 Written in My Own Heart's Blood, by Diana Gabaldon. Waited for this book.  Loved this book.  Written in My Own Heart's Blood is gripping – a heart-pounding adventure for people who love smart writing and great characters.  A highlight for 2014 and beyond.
Rick Perlstein, author of The Invisible Bridge and Nixonland: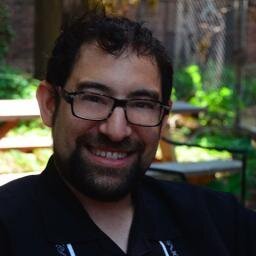 "My favorite reading experience of this year? Well, I suspect any author with a new book out in 2014 who doesn't say it came while cradling the covers of his newborn babe is lying. Besides that? Speaking as a historian working on my next book—on Ronald Reagan's path to the presidency between 1977 and 1980—it had to have come on a flight from one promotional appearance to the next, when, reading a grubby thirty-seven-year-old paperback by the right-wing culture warrior Phyllis Schlafly (how odd my seatmates must find me…) I flashed on the insight that will be organizing my next Chapter Three. Such moments are what antiquarians like me live for."
Melissa Holbrook Pierson, author of The Secret History of Kindness and The Man Who Would Stop at Nothing:
"I read so many wonderfully rich books, to-do lists, and overdue bill notices this year. But the most pleasurable hours were spent reading old-fashioned road maps and their lines of endless promise."
Jodi Picoult, author of Leaving Time: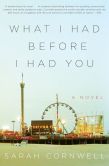 "I have two favorites this year: discovering a new author, Sarah Cornwell, and her wonderful debut novel What I Had Before I Had You; and having a brief two-person book club with my son Kyle during our week of summer vacation, during which we were each to choose something to read that was outside the other's comfort zone. I picked Outlander by Diana Gabaldon for him and he picked Dave Eggers' The Circle for me. We both loved the experience of reading something we might not have otherwise stumbled on ourselves!"
Katherine A. Powers, author of Suitable Accommodations, winner of the NBCC's 2014 Nona Balakian citation for criticism, and the writer of A Reading Life for the BNR: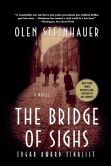 "The best time I had reading this year was ripping through Olen Steinhauer's five-novel "Yalta Boulevard Sequence" (The Bridge of Sighs, The Confession, 36 Yalta Boulevard, Liberation Movements, and Victory Square) not only because of their brilliance in evoking life (and death) in a Soviet Bloc country from 1948 to 1989, but because I was not reviewing them: no notes, no deadlines, no finding an angle; just the sheer animal pleasure of reading."
Douglas Preston, author of The Kraken Project and co-author of the Special Agent Pendergast series: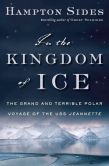 "I read Hampton Sides' new book, In the Kingdom of Ice, in one sitting on a 12 hour plane flight from New York to Dubai. I was so absorbed in it I scarcely noticed I was jammed into a giant Airbus 380 with 500 other passengers. It is one of the most gripping and beautifully written nonfiction books I have ever read."
Francine Prose, author of Lovers at the Chameleon Club, Paris 1932 and Blue Angel: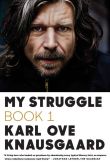 "Mavis Gallant and Karl Ove Knausgaard."
Simon Rich, author of Spoiled Brats: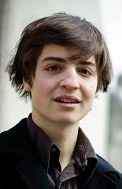 "The best thing I read this year was this thing about Amar'e Stoudemire. Dude bathes in wine."
James Rollins, author of the Sigma Force series: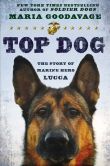 "As a veterinarian and supporter of the armed forces, I've featured military war dogs in a handful of my novels (including The Kill Switch), but these creations were fictitious (though based on detailed research).  One of my best reference sources about these canine heroes was Maria Goodavage's nonfiction book, Soldier Dogs.  Since then, Maria and I have become good friends, so I was thrilled to get an early read on her new book this year, Top Dog: The Story of Marine Hero Lucca.  It's a harrowing and heartfelt account of a true-life canine war hero."
Penina Roth, curator and host of the Franklin Park Reading Series: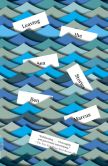 "I'm a big fan of Ben Marcus's fiction, and I was blown away by his story collection Leaving the Sea. Not only have I never encountered a collection that spans so many lengths, styles, and subjects, but I was impressed by how the book's structure seems so organic and allows the stories to flow into each other without any jolts as we segue between more traditionally told, realist pieces such as "What Have You Done?" "The Dark Arts," and "The Loyalty Protocol" and experimental work like "On Not Growing Up" (in a Q&A format), "The Father Costume" (a surreal, dystopian tale in which language is animated and wields special powers), the haunting title story (which unfolds through a six-page sentence), and "The Moors" (where the primary action is a tormented worker's trepidatious walk to the office coffee cart)."
Christian Rudder, author of Dataclysm: Who We Are (When We Think No One's Looking):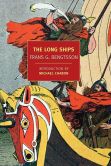 "Frans Bengtsson's The Long Ships, during the Scandinavian-level winter we just had."
George Saunders, author of Tenth of December and Congratulations, by the way: Some Thoughts on Kindness: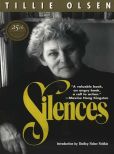 "Tillie Olsen's Silences: a radical book of essays about the forces that shut writers down (especially marginalized writers).  Her reading lists, highlighting neglected works by out-of-print women and working-class authors, is gold, as is her essay on Rebecca Harding Davis's Life in the Iron Mills – the first novel to show the brutality of American factory life.
Georgi Vladimov's Faithful Ruslan: Vladimov elevates what could have stayed a clever concept (the narrator is a Caucasian Shepherd, set free when his Siberian work camp closes down) into a profound mediation on force, aggression, totalitarian thinking, and habit."
Liesl Schillinger, author of Wordbirds: An Irreverent Lexicon for the 21st Century:

"I began this year—the centenary of WWI—by cherry-picking memoirs and histories of the Great War. I was utterly beguiled by John Baxter's Paris at the End of the World. Did you know that Parisian soldiers took taxis to the front? I reread, in tears, Vera Brittain's eloquent memoir Testament of Youth (her brother, fiancé and best friend all were killed). Then, jumping to the present, I devoured Karl Ove Knausgaard's My Struggle, Vols. I to III, which reads like the intimate autobiography of hundreds of people you might know. And for dessert, I read Elmore Leonard's 1970s Detroit novels, Fifty-Two Pick-up, Swag, and The Switch. Delectable!"
Menno Schilthuizen, author of Nature's Nether Regions: What the Sex Lives of Bugs, Birds, and Beasts Tell Us About Evolution, Biodiversity, and Ourselves:
"While working in the Zoology library of London's Natural History Museum, I finally get around to downloading the e-book Poet's Guide to the Orders of Insects, published this year by the American Entomological Society. I leaf through this insect poetry anthology and the leather-bound tomes around me, filled with ages of serious creepy-crawly knowledge, assume a sudden sparkle, as they absorb such marvels as Bill Holm's "The Varieties of Insect Speech":
I
The Madagascar cockroach,
three inches long, emits
hisses heard up to twelve feet
away, pumping up his belly,
expelling out air through
modified flank vents.
II
The boxelder bug on
the other hand
says nothing."
Daniel Schulman, author of Sons of Wichita: How the Koch Brothers Became America's Most Powerful and Private Dynasty: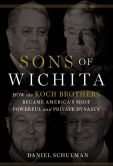 "My newborn son's name, the first time I saw it in print on the hospital discharge forms."
David Sedaris, author of Let's Explore Diabetes with Owls and Me Talk Pretty One Day: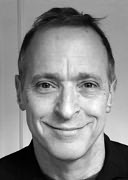 "It's a tie. My favorite books of the year were Blake Bailey's The Splendid Things We Planned and Akhil Sharma's Family Life. Both left me shivering – I mean it – with pleasure, the perfect combinations of great story and great writing. I read them in galley form, in West Sussex, when it was grim outside."
Maggie Serota, contributor to Death + Taxes, Refinery29, New York Observer: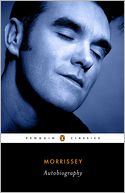 "My favorite reading experience this year was Morrissey's Autobiography. I couldn't wait for it to come out in the US, so I paid extra to have the UK release shipped to me. I then got to read Morrissey insult everyone he had ever met, so it was well worth the extra money and the wait."
Maggie Shipstead, author of Astonish Me and Seating Arrangements:
"Lots of people like to coordinate their reading to their travel, but I like to read books that have nothing to do where I am. In June I read Life After Life by Kate Atkinson while on a tall ship in Svalbard. Being in two places at once—in this case, in the High Arctic but also in the English countryside or London during the Blitz—is thrilling and surreal, and sometimes the two experiences cross-pollinate in unexpected ways."
Gary Shteyngart, author of Little Failure: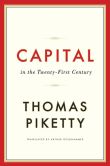 "It took me three months, but I finally finished Thomas Piketty's Capital in the 21st Century. I took it with me and read it all over the place, Beijing, Bangkok, Buffalo, NY — all the important cities that start with 'B.' Now I'm even more depressed about us middle-class folks not having a future in an oligarchical, top 0.1% world. Oh, well! At least the baby-boomers had some good times."
Jacob Silverman, author of Terms of Service: Social Media and the Price of Constant Connection:
"I was left astonished reading the poems of Xu Lizhi, a young Foxconn worker who committed suicide in September and whose verse is now circulating online. Poems like "A Kind of Prophecy" show the author, only 23 years old, suffering under the unconscionable conditions of factory life. I admired how Xu's poems paint his despair and Foxconn (where "Even the machine is nodding off / Sealed workshops store diseased iron") with a brutal particularity. Once read, the poems become difficult to shake off; like a dripping faucet they tap-tap-tap against the conscience. Brandishing our liberal pieties, will we admire this poet manque, even deriving some perverse sense of romanticism from his premature death? Or will we say it as it is: that the guilt is ours. I did my part. I read Xu Lizhi's poems on my iPhone."
Jane Smiley,  author of Some Luck: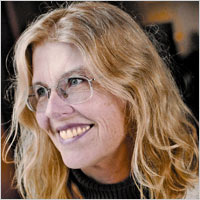 "I enjoy all reading experiences equally, as long as they take place in my hot tub."
Tracy K. Smith, author of Life on Mars and Ordinary Light: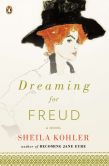 "In Dreaming for Freud, Sheila Kohler captures the passionate insistence of youth in the voice of her adolescent protagonist Ida Bauer, the patient who would become "Dora" in Freud's famous case study. In Kohler's elegant and riveting re-imagining of that doctor-patient relationship, Bauer is invested with a determined and convincing agency, and the depiction of Freud at the beginning of his career delivers him to the reader as human in scale; no less of a genius, but susceptible to envy, insecurities and the social slights of an increasingly anti-Semitic Vienna. Dreaming for Freud is generous, unsettling and beautifully empathetic."
Justin St. Germain, author of Son of a Gun: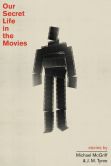 "Our Secret Life in the Movies, by Michael McGriff and J.M. Tyree. I knew these guys when they were roommates in a pirate sublet in the Mission District. They mentioned they were trying to watch the whole Criterion collection and writing about it. I don't think I took them seriously enough, because I wasn't expecting this book of lean, uncanny stories inspired by those films—oblique transmissions from the Reagan era, full of want and paranoia, packaged by the indie press A Strange Object into a book that looks like art."
Justin Taylor, author of Flings: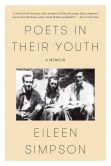 "I loved the whole bundle of John Berryman re-issues FSG put out this year (including The Dream Songs, Berryman's Sonnets, and a new Selected Poems) but I think my favorite was Poets in Their Youth, a memoir by Berryman's first wife, Eileen Simpson. It's a very smart, deeply heartfelt, and slyly funny portrait of a literary generation—Roethke, Jarrell, Schwartz, Lowell, Jean Stafford, Caroline Gordon, etc.—and the intellectual-artistic circles they moved in. It's an unlikely page-turner, an incredible glimpse into a vanished world, and ultimately does what all good books about poets should: it sends you back to the poems."
Colm Toibin, author of Nora Webster and Brooklyn: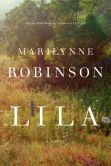 "Before I read Marilynne Robinson's new novel Lila, I went back and re-read her other three novels, and then I read her four books of essays for the first time. I went slowly with them, as you should. They were as much part of the pleasure of the summer as the sun was, especially the novel Home and the two collections of essays Absence of Mind and When I Was a Child I Read Books. By the time the autumn came, they had filled my mind and imagination."
Jo Walton, author of My Real Children and Among Others:
"I hate being asked for 'best' — it's so hard to quantify. The joy I had from reading a friend getting a job in Gchat is different from the thrill of reading my name on an award nomination list. The delight of re-reading Bujold is different from the pleasure of discovering Octavia Butler's new stories, exploring the aliens in Jim Cambias's A Darkling Sea, or gulping down Roz Kaveney's Resurrections. How can I compare these unlike things and pick just one? Probably my happiest reading experiences this year have been Sonya Taaffe's poetry and Petrarch's Familiar Letters."
Simon Waxman, Managing Editor, The Boston Review:
"There is a passage in the last twenty or so pages of Robertson Davies's Fifth Business, where the emotional climax is achieved and then sadly subverted by too-neat plotting. But that passage had me inadvertently shaking and emitting this odd, low moaning sound. I had to get my bearings in order to continue. I also read Jack Gilbert's poem 'A Brief for the Defense' this year, and it left me with the most terrifying sense of ambivalence."
Josh Weil, author of The Great Glass Sea: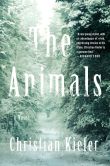 "Stretched out on a sun-warmed rock on the most beautiful river I know, on one of the last warm days high in the Sierras, a beer cooling in the water, a galley of Christian Kiefer's The Animals in my hands six months before the book hits the shelves, no one around to hear me over the roaring water: my exclamations of awe and jealousy at each moment of masterful craftsmanship those pages contain."
Evie Wyld, author of All the Birds, Singing: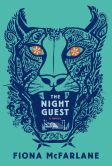 "The Night Guest by Fiona McFarlane – extraordinary, funny and dark. I read it twice and loved it both times."
James Yeh, writer and a founding editor of Gigantic: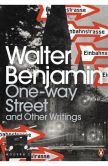 "In a year happily marked with several great new (or otherwise new to me) reading experiences—including Roz Chast's Can't We Talk About Something Pleasant?, Anna Katharina Hahn's Shorter Days, Elizabeth Hardwick's Sleepless Nights, Yasushi Inoue's The Hunting Gun, Jane Bowles's Two Serious Ladies, and Lynne Tillman's What Would Lynne Tillman Do?—my absolute favorite reading experience this year was having the good fortune to read from a dusty hardcover of Walter Benjamin's One-Way Street in the near-silent reading room of the Walter Benjamin Archive in Berlin as I periodically looked up to see the cloudy day turning into night."
Charles Yu, author of Sorry Please Thank You and How to Live Safely in a Science Fiction Universe:
"My favorite reading experience of 2014 is The Great Pretender, by the playwright David West Read, about a small group of children's show performers dealing with loss. It is tender and sharp, quiet and powerful, and the funniest thing I've read in a long time."
Kate Zambreno, author of Green Girl and Heroines: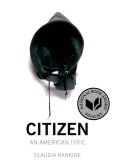 "My favorite things to read this year have been texts that frustrate, in exquisite ways, the boundaries of genre. These books exist somewhere between the lyric and the essay—Claudia Rankine's Citizen: An American Lyric (Graywolf), T. Fleischmann's Syzygy, Beauty: An Essay (Sarabande), and the works of Hervé Guibert, especially his massive journal project, The Mausoleum of Lovers (Nightboat Books)."
Illustration by Joe Ciardiello for the Barnes & Noble Review.