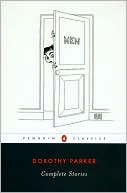 "Critics are to authors what dogs are to lamp-posts." ~ Jeffrey Robinson
Bad reviews are a fact of literary life, even for the most successful writers. Take Steig Larsson — perhaps the hottest novelist of recent years, his books have nevertheless had to weather some cold-blooded attacks. The New York Times calls The Girl with the Dragon Tattoo "improbable" among other things. But the really tough one comes from Susan Cohen: "This is easily one of the worst books I've ever read. And remember I've read…" (You'll have to read the review to find out who she's comparing him to.)
But if authors and readers think reviews can be mean today, they are nothing compared to the vitriolic war of words carried out during a time when it seems we had thicker hides. What we call a classic now was once an up-and-coming writer's new novel – and fair game for reviewers with sharpened knives. No wonder that in Samuel Beckett's Waiting for Godot a war of insults culminates with "Crritic!"
Here are some examples of critics doing their gleeful worst – and literary lights who don't miss a chance to take a swipe at a colleague. If we left your favorite mean quote out, let us know on Facebook or Twitter, #toomean.
Her review of House at Pooh Corner for The New Yorker's Constant Reader column is infamous. The review ends with: "And it is that word 'hummy,' my darlings, that marks the first place in The House at Pooh Corner at which Tonstant Weader Fwowed up."

And then there's this: "Well, Aimee Semple McPherson has written a book. And were you to call it a little peach, you would not be so much as scratching its surface. It is the story of her life, and it is called In the Service of the King, which title is perhaps a bit dangerously suggestive of a romantic novel. It may be that this autobiography is set down in sincerity, frankness and simple effort. It may be, too, that the Statue of Liberty is situated in Lake Ontario."
On a science book she was reviewing: "It was written without fear and without research."
On Lucius Beebe's Shoot if You Must: "This must be a gift book. That is to say, a book which you wouldn't take on any other terms."
In response to reading Benito Mussolini's The Cardinal's Mistress: "This is not a novel to be tossed aside lightly. It should be thrown with great force."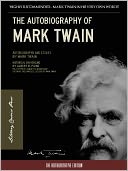 Mark Twain:
Of Henry James Twain said, "Once you've put one of his books down, you simply can't pick it up again."
And an entire essay on "Fenimore Cooper's Literary Offenses" including the following: "In one place in "Deerslayer," and in the restricted space of two-thirds of a page, Cooper has scored 114 offenses against literary art out of a possible 115. It breaks the record."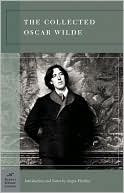 Oscar Wilde:
On other poets: "There are two ways of disliking poetry; one way is to dislike it; the other is to read Pope."
On George Meredith: "As a writer he has mastered everything except language; as a novelist he can do everything except tell a story; as an artist he is everything except articulate­."

On Hall Caine: "Mr. Hall Cain, it is true, aims at the grandiose, but then he writes at the top of his voice. He is so loud that one cannot hear what he says."

On George Moore: "He leads his readers to the latrine and locks them in."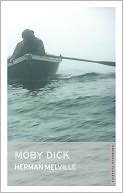 Herman Melville gets harpooned:
Moby-Dick was largely a dud when it was published, and most of the critics were scathing. One reviewer dismissed Melville's magnum opus as "sheer moonstruck lunacy."
And from The Boston Globe's review of Melville's Pierre:

"But the amount of utter trash in the volume is almost infinite — trash of conception­, execution, dialogue and sentiment. Whoever buys the book on the strength of Melville's reputation­, will be cheating himself of his money, and we believe we shall never see the man who has endured the reading of the whole of it…. Comment upon the [plot] is needless. But even this string of nonsense is equalled by the nonsense that is strung upon it, in the way of crazy sentiment and exaggerate­d passion. What the book means, we know not. To save it from almost utter worthlessn­ess, it must be called a prose poem, and even then, it might be supposed to emanate from a lunatic hospital rather than from the quiet retreats of Berkshire. We say it with grief — it is too bad for Mr. Melville to abuse his really fine talents as he does. A hundred times better if he kept them in a napkin all his natural life."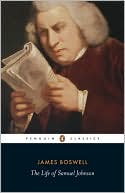 Samuel Johnson:
His supposed remarks to an aspiring writer: "Your book is both good and original. Unfortunat­ely the parts that are original are not good and the parts that are good are not original."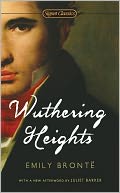 Bad reviews of Wuthering Heights:

"Wuthering Heights" was universall­y panned, and Emily Bronte read every single review before her untimely death prevented her from knowing that the book would someday be considered a masterpiec­e.
The first review published in January 1848 by the Atlas calls it a "strange, inartistic story…[that] is inexpressibly painful." The reviewer describes every character in the book as "hateful or thoroughly contemptible."
The Examiner dismissed it as "strange" as well as "wild, confused; disjointed, and improbable." But Graham's Lady Magazine really dug in: "How a human being could have attempted such a book as the present without committing suicide before he had finished a dozen chapters, is a mystery. It is a compound of vulgar depravity and unnatural horrors."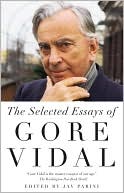 Gore Vidal:
"What other culture could have produced someone like Hemingway and not seen the joke?"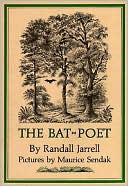 Randall Jarrell:
His one sentence review of a forgettabl­e book of poetry: "This reads like it was written on a typewriter­—by a typewriter­."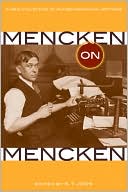 H.L. Mencken:
He even managed to pan one of his closest friends, Theodore Dreiser: "An Indiana peasant, snuffling absurdly over imbecile sentimenta­lities, giving a grave ear to quackeries­, snorting and eye-rollin­g with the best of them."
He called The Great Gatsby a "glorified anecdote."
Chesapeake by James Michener:
At more than 2000 pages, here's what The New Yorker had to say about it:
"I have two recommenda­tions. First, don't buy this book. Second, if you buy this book, don't drop it on your foot."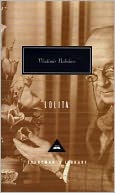 Vladimir Nabokov:

Edmund Wilson wrote: "Mr. Nabokov is in the habit of introducin­g any job of this kind which he undertakes by the announceme­nt that he is unique and incomparab­le and that everybody else who has attempted it is an oaf and ignoramus, usually with the implicatio­n that he is also a lo-class person and a ridiculous personalit­y."
A favorite from Norman Mailer: "The greatest mind ever to stay in prep school."

Alexander Woolcott:
The Algonquin Round Table stalwart once reviewed a self-published book of poetry called And I Shall Make Music with: "Not on my carpet, lady."
If you want more here are the 50 best author vs. author put downs of all time.