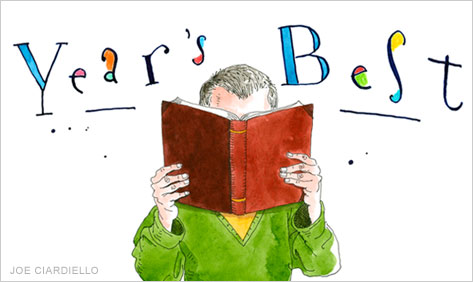 FICTION
Zachary Mason
Zachary Mason's variations on the telling—and the many retellings since Homer's first—of the Odyssey is funny, spooky, action-packed, philosophical, and entertaining: you keep wanting to read just one more. As Tess Taylor wrote: "As if designed by Italo Calvino and M. C. Escher, they're full of trick tunnels [and] funhouse distortions … at once enchanting and liberating."
Chang-rae Lee
Chang-rae Lee's novel explores the emotional aftermath of the Korean War on a young refugee, an American GI, and the troubled wife of an American missionary. I read the first 467 pages with pleasure and profound engagement, but on the book's penultimate page, something happened that has rarely occurred in my reading life: the author imagined a scene so compelling it cast a retrospective light of austere, ineffable beauty on everything which had preceded it, illustrating an extraordinary faith in the power of the novel, as a form, to transcend its own characters, incidents, and historical coordinates to deliver an aesthetic experience in some ways separate from all of those elements.
Our interview with Chang-rae Lee
The Collected Stories of Deborah Eisenberg
Deborah Eisenberg
Reviewing this rich volume, John Freeman wrote: "For the past month, Deborah Eisenberg has slowly brought my reading habit to a surprising standstill. I dove into this fat, wonderful collection like a man in a hot dog eating contest. No one writes the kind of strange, deeply intuitive short story that Eisenberg writes…. [She] is America's poet laureate of neuroses, a blackly comedic metaphysician of altered states."
Karen Tei Yamashita
Karen Tei Yamashita's ambitious, ingenious fiction, comprising ten free-standing novellas linked by setting (a residence hotel during a decade beginning in 1968) charts a course which leads the story through graphic art, playwriting, and philosophy, capturing an era of political passions and ideological conflict as reflected in the experiences of an extraordinary cast of characters in San Francisco's Chinatown. If you're wondering at the future that the past and present of the novel are pointing toward, look here.
A BNR Long List Selection
China Miéville
The high priest of the "New Weird" follows up his dreamlike policier The City & The City with this marvelous comic thriller. It starts with the theft of a giant squid, and gets infinitely stranger.
A BNR Long List Selection
Paul Murray
Irishman Paul Murray's Man Booker-longlisted second novel embraces several different fiction genres in its 650 pages—social comedy, coming-of-age tale, love story, tragedy. At its heart, though, what this capacious, dark, but often very funny book really wants to be is a state-of-the-nation novel, its subject the precarious moral health of Murray's homeland. For all the jocularity and the schoolboy pranks, this is a disturbing book, one full of anger about the unexamined history of modern Ireland. That two such contrasting sets of emotions can play successfully alongside each other is just one of the achievements of Murray's rewarding and engrossing book.
Nicole Krauss
The remarkable achievement of Nicole Krauss's third novel, wrote Sarah Courteau, "is to atomize the essential isolation that is part of the human condition and reflect it back to us in a way that makes us feel a little less alone." In a montage of four haunting human portraits, "Krauss balances stories about the power of writing to anchor and also isolate those who devote themselves to it; the ebbs and flows of memory as it washes over a lifetime; and the tenderness and damage-dealing of the bonds between parents and children."
Howard Jacobson
This year's winner of the Man Booker Prize, wrote Anne Trubek here, is a brave book, and a seriously funny one: "Rare is a work of fiction that takes on the most controversial issues facing Jews so directly—and with enough humor, intelligence, and insight—that it changes a reader's mind or two. Be warned: The Finkler Question will probably distress you on its way to disarming you. Can we pay a novel any greater compliment?"
Gish Jen
The author of Typical American and The Love Wife returns with a novel about a 68-year-old Chinese-American, Hattie Kong, who has lost both her husband and her closest friend to cancer. She moves to a small New England town and—as Gish Jen's sharp eye and generosity of understanding describe Hattie and her varied neighbors—discovers a new world as absorbing and satisfying for her as it is for Jen's readers. When was the last time you read a novel about late life befuddlement that taught you how to view your own past, present, and future with more faith, hope, and charity?
A BNR Long List Selection
Bruce Machart
Just a few paragraphs into Bruce Machart's debut novel, writes David Abrams, "and readers will find it hard to tamp down the urge to compare The Wake of Forgiveness to William Faulkner and Cormac McCarthy—two 'go-to' authors lazy reviewers pull out of their shirt pocket when they want to telegraph blurb-ready assessments. Machart is one of the few contemporary writers worthy of that comparison, however." And while The Wake of Forgiveness may be reminiscent of those masters, "Machart stakes his own territory in this engrossing novel which spans nearly thirty years in the troubled life of one south Texas family."
NONFICTION
Alice Albinia
Alice Albinia traces the multifarous and mythic life of one of the world's mightiest waterways, the Indus. Her epic journey begins in Karachi, where the river pours into the Arabian sea, and winds up at its headwaters in Tibet. Often on foot, and at times cloaked head to toe in a white hijab, Albinia makes her way through verdant valleys and rugged mountain paths, traversing some of the most contested territory in Asia. In the best tradition of travel writers like Bruce Chatwin and Patrick Leigh Fermor, Albinia's focus is on the astonishing lives and stories of the people—living and dead—who occupy a region that has been at the heart of conflicts from the ancient world to the present.
Belle Yang
"We must understand the past so that we may understand how we became who we are today." In those words author-illustrator Belle Yang's great-grandfather sums up the aim of her graphic memoir of her Chinese family's history. In her review, Melissa Holbrook Pierson writes "Slowly we are immersed in the foreign as in a watery pool, to become a fish unaware that a hook has got us by the mouth because it is at the end of such a gossamer line." Yang's boldly flowing illustrations add to the feeling of being swept along in an engrossing multi-generational saga.
Review by Melissa Holbrook Pierson
Debra Monroe
The white, single adoptive mother of an African-American daughter, fiction writer and professor Debra Monroe reflects with clear-eyed insight on the complexities of family in the 21st century, and on the power of narrative to help make sense of it: "The sprawling mess of life is why we need stories," she writes, "a fleeting sense of order so we return to life with the unproven but irresistible conviction our mistakes and emergencies matter, so life might make sense too." Her book transmutes this everyday struggle into something approaching inspiration.
Daniel Swift
In his review of Daniel Swift's hard-to-classify book, Anthony Grayling writes "Of all the books about war that I have read—all war, not just the bombing war—this is among the most moving and telling." The story of Swift's quest to know more about his grandfather, an RAF bomber pilot shot down over Germany during WWII, is also a journey into the scarred and haunting world of war poetry. Provocative and deeply affecting.
Isabel Wilkerson
In his review of this impassioned history of the Great Migration of black Americans from the rural South to the urban North and West between 1910 and 1970, Adam Bradley wrote, "Wilkerson has done an invaluable service to all those who would resist the slow creep of historical amnesia, particularly when it comes to the most painful details of our national life. This is a book that enacts the very thing it describes; like the brave lives of the people she writes about, it is a testimony, a challenge, and a timely reminder of our still unfulfilled promise of a more perfect union."
Ron Chernow
The inner world of one of the most revered Americans is also one of the greatest enigmas of our history. Our reviewer, Max Byrd, hails Ron Chernow's new biography of our first president as "far and away the best life of George Washington ever written," writing: "Chernow has gone into Washington's world, almost into his mind, and inhabited it. Under his gaze, from the very first page, that world begins to speak and stir, and great Washington steps before us, as if on an enormous stage, distant but clear, breathing."
How to Live: A Life of Montaigne in One Question and Twenty Attempts at an Answer
Sarah Bakewell
Why should we read the famous essays of a 16th-century French writer? Well, to learn how to live, as Sarah Bakewell reveals in this inviting book. Singing its praises, Patricia Hampl notes that Bakewell "has managed to bring 'the first modern man' (as Montaigne is sometimes labeled) to life for our age, tipping in vivid quotations from the Essais and giving the microphone to a writer who was, finally, all voice. Her book has the narrative pace and drive of a novel, perhaps because at its core a life is at stake. Whether it is Montaigne's or Bakewell's or the reader's is impossible to say, but that is the magnificent achievement of this beguiling book."
Ian Frazier
A road trip across nine thousand miles of one of the most famously bleak landscapes in the world, in a broken down van? If that doesn't sound like, well, fun, then imagine that Ian Frazier is your traveling companion. Whether he's recounting the epic suffering of Russian history, fighting off swarms of mosquitoes, or categorizing the country by smell, Melissa Holbrook Pierson notes, "He is the tour guide who talks your ear off, but who fascinates anyway."
Review by Melissa Holbrook Pierson
Laura Hillenbrand
The author of the bestselling and emotionally winning Seabiscuit triumphs again, this time with a tale of almost unimaginable human endurance. The life story of WWII airman Louis Zamperini—who was saved from a premature dead end as a juvenile deliquent by discovering a talent for running that led him to the 1936 Olympics—would have been an interesting one even if he'd never flown a fateful rescue mission over the Pacific in 1943. Surviving the crash of the aircraft at sea, Zamperini and a fellow flier faced a grueling monthlong survival on a raft—and that was only the beginning of their ordeal. Replete with telling detail and revelatory about the experiences of POWs in the Pacific, Hillenbrand's account becomes, in Barbara Spindel's words, "not an exhausting catalog of misery but a suspenseful and at times uplifting testament to human survival."
Siddhartha Mukherjee
Siddhartha Mukherjee's "biography" of cancer incorporates medical and scientific history, the trials and triumphs of research, and imaginative rumination on the extraordinary biological qualities of the disease and the cells it both animates and destroys. Most tellingly, Mukherjee, a cancer physician and researcher, reveals the stories of those—patients, researchers, and others—who are in the malady's thrall. An informative, surprising, and beautifully composed book.
BEYOND CATEGORY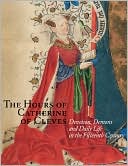 The Hours of Catherine of Cleves
Edited by Rob Duckers and Ruud Priem
Circa 1440, the Netherlandish painter we call the Master of the Hours of Catherine of Cleves created more than 150 illuminations for a book of hours, and together they form one of the very greatest works of art of the 15th century—the century of Raphael and Michelangelo, of van Eyck and Rogier van der Weyden. As illuminated art, they are rivaled only by the two great sets of hours done by the Brothers Limbourg for Jean, Duc de Berry. This beautiful and informative catalog of an exhibition at the Morgan Library earlier this year reveals their glory.
Daniel Rosenberg and Anthony Grafton
Beginning in the fourth century with Eusebius of Caesarea's Chronicle, a lengthy register of important dates that placed the story of Christianity—and Rome's domination—in the context of the histories of other nations, two scholars trace the mapping of that most slippery of media, time, right up to the recent past. The result is a visually and intellectually arresting exhibition of ingenuity, invention, and sometimes eccentricity.
Darina Allen
"The actual incident that prompted me to start the Forgotten Skills courses happened … about seven or eight years ago when I came across a student who was just about to dump her over-whipped cream into the hens' bucket. She was totally unaware that she had inadvertently made butter." So writes Darina Allen, who runs the cookery school at Ballymaloe in County Cork, Ireland, in her introduction to this abundant volume of practical wisdom, simple wonder, and good food.
Robert F. Gatje
From Rome and Venice to Paris and Prague, Spain and Portugal, England and New England, New York and the Northwest, architect Gatje captures the urbane glories of urban public spaces in words, pictures, and computer generated plans.
A BNR Long List Selection
Caz Hildebrand and Jacob Kenedy
A graphically stunning, tasty celebration of the history and culture of 100 shapes of Italian pasta, with recipes for the perfect sauce for each. From agnolotti and alfabeto to farfalle, fazzoletti, and fusilli; garganelli and gemelli to trofie, vermicellini, and ziti, this ingeniously designed black-and-white marvel is a small masterpiece of good taste.
Lynd Ward
Edited by Art Spiegelman
An allegorical morality play (God's Man), a family saga (Madman's Drum), an indictment of industrial brutality (Wild Pilgrimage) in one volume; a meditation on art (Prelude to a Million Years), a protest against the rise of European fascism (Song without Words), and an epic of economic forces oppressing human ones (Vertigo) in the other. This Library of America set presents the haunting, wordless, and extraordinarily articulated novels in woodcuts created by Lynd Ward between 1929 and 1937.
Edited by Anthony Grafton, Glenn W. Most & Salvatore Settis
The philosophical, artistic, political, and scientific seeds of Western civilization were planted in ancient Greece and Rome, and their ramifications have spread across the millennia, shaping the growth of our ideas on everything from architecture to the afterlife. This absorbing and endlessly browsable compendium, edited by Anthony Grafton, Glenn W. Most, and Salvatore Settis, explores the richness of our classical legacy through scores of essays, alphabetically arranged by subject, that illuminate our past, our present, and probably our future as well.
Maira Kalman
"Sincere, yet disarmingly screwy"—I've spent my adult life reading publishers' book publicity, but I've never known it to be as accurate as those four words, which perfectly capture the inspiriting charms of artist Maira Kalman's year-long quest to discover the character of American democracy. A stunning, visually vivid journal, shot through with quirky gravity and profound grace.
A BNR Long List Selection
Stephen Sondheim
Of this first volume of Stephen Sondheim's self-inscribed career retrospective, Adam Hanft wrote: "In the same way that his sharply psychological and intellectually (as well as tonally) challenging musicals created a new archetype for the Broadway theatre, this consistently compelling book … attempts to define a new form for a musical memoir, one that weaves biography, commentary, and exegesis. It succeeds with radiant intelligence and usually cheerful intensity."
Rebecca Solnit
In his review here, Adam Kirsch wrote: "It's not often that an atlas can be described as experimental, or nostalgic, or poetic. Infinite City: A San Francisco Atlas, by Rebecca Solnit, deserves all those adjectives; but then, despite its subtitle, this is not a book you would take with you on a San Francisco road trip. The maps in this tall, slender volume, twenty-two in all, are meant not as guides but as provocations. They are designed to make the reader think anew about the city of San Francisco—its history, natural habitat, economic function, political values—and, by extension, about the way we all imagine the places we live in."