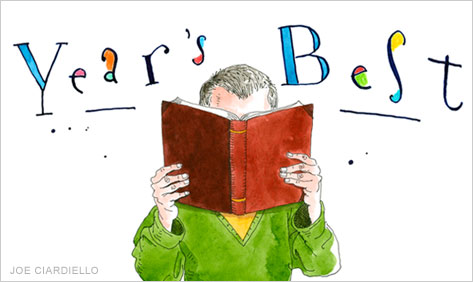 A necessarily incomplete assembly of forty-five of the year's best books in three groups — Fiction, Nonfiction, and Beyond Category — selected by the editors of the Barnes & Noble Review.
FICTION
By Russell Banks
There may be no more daring American writer than Russell Banks. A young sex offender whose conviction makes him a twenty-first-century outcast occasions a painfully honest confrontation with our society's contradictions.
By Teju Cole
Cole's previous book, Every Day is for the Thief, told the story of an expatriated Nigerian returning uncomfortably to Lagos. Open City wanders with its German-Nigerian protagonist through Manhattan, in a haunting work that evokes Naipaul and Sebald.
A BNR Long List Selection
By Jonas Hassen Khemiri
Not all the fiction coming from Sweden revolves around chilly crimes or tattooed girls: Jonas Hassen Khemiri's high-flying and language-twisting tale of a son's search for his father is an exuberantly comic masterpiece.
By Andrew Krivak
Andrew Krivak's debut novel accompanies a World War I sharpshooter into the psychic devastation of combat. The result, says David Abrams, "deserves to be placed on the same shelf as Remarque, Hemingway, and Heller."
By Jon Michaud
The bridge between a gritty Manhattan neighborhood and a leafy New Jersey suburb also connects — and divides — the lovers in this winning story of Dominican-American romance.
By Lydia Millet
In the stunning follow-up to Millet's novel How the Dead Dream, a meek bureaucrat sets out on an unlikely rescue mission — of his wife's mysterious boss — into a Central American jungle.
Review by Susan Salter Reynolds
By Yannick Murphy
The author of the vividly imagined Signed, Mata Hari finds a subject closer to home. A New England veterinarian whose family life takes a near-tragic turn narrates his professional rounds in a series of short updates that almost feel like poetry.
By Helen Oyeyemi
Frustrated novelist St. John Fox entertains his supernatural Muse in the form of an all too flesh-and-blood woman named Mary. Mind-bending fiction from the author of White is for Witching.
A BNR Long List Selection
By Arthur Phillips
A novel presented in the form of a newly-discovered play that may or may not be by Shakespeare with an introduction by the novelist himself is a masterwork of literary gamesmanship and wit — and a heartbreaking portrait of a family pulled apart by an addiction to make-believe.
By Donald Ray Pollock
The author of Knockemstiff delivers a furious, compelling vision of post-World War II American violence through the lives of some truly desperate characters.
By Dana Spiotta
A portrait of arrested development, in which a self-mythologizing, middle-aged musical prodigy and his biggest fan — who is also his sister — find themselves trapped in a world of their own making. Spiota's bewitching prose is matched by her deftly sketched characters.
By Héctor Tobar
What John Freeman calls "the novel Los Angeles has been waiting for" is an odyssey through the lush and strange terrain of that West Coast metropolis. A maid's well-intentioned quest to deliver her employers' children to safety unlocks a tragicomedy of misunderstanding.
By Ludmila Ulitskaya
Based on the true story of a Holocaust survivor turned Carmelite Monk, this fascinating exercise in "composite storytelling" is the perfect introduction to bestselling Russian writer Ludmila Ulitskaya.
By David Foster Wallace
David Foster Wallace grapples with love, loss, boredom, and the nature of heroism in the arcane world of IRS processors. What emerges, in Paul La Farge's eyes, is the late author's finest novel.
By Jo Walton
Jo Walton's unusual work of fantasy centers on a 15-year-old Welsh girl who sees spirits, mourns her dead twin, and devours books. A wonder of narrative surprise and great human feeling.
NONFICTION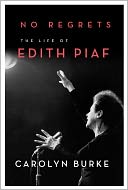 No Regrets: The Life of Edith Piaf
By Carolyn Burke
Edith Piaf was discovered, singing on the streets, by a cabaret owner in 1935, and became an overnight sensation. Burke renders her talent, vulnerability, genius, and endurance in an exquisite portrait.
By Joan Didion
A searing memoir of a mother's love for her daughter, and her terrifying awareness of its insufficiency. One of our greatest writers, working on the high wire: painfully self-accounting and achingly beautiful.
The Beauty and the Sorrow: An Intimate History of the First World War
By Peter Englund
Peter Englund revisits the "War to End All Wars" through the eyes of ordinary individuals, both military and civilian, whose worlds were reshaped by WWI's enormous conflagration.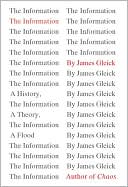 The Information: A History, a Theory, a Flood
By James Gleick
From birth announcements carried by drum in 19th-century Africa to the invention of the idea of the "bit" by a Bell Labs researcher, James Gleick charts the ocean of data we are now struggling to navigate. As gripping as it is comprehensive.
A BNR Long List Selection
The Hidden Reality: Parallel Universes and the Deep Laws of the Cosmos
By Brian Greene
Parallel worlds are a hoary device for science-fiction writers and superhero comics. But, as Brian Greene reveals in this dazzling inventory of theories, they're also essential components of how modern physics conceives of the universe. Or should we say multiverse?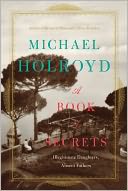 A Book of Secrets: Illegitimate Daughters, Absent Fathers
By Michael Holroyd
Beginning with an enigmatic Italian villa and a mysterious sculpture, Michael Holroyd weaves a multigenerational saga of wealth, obsession, scandal, and loss.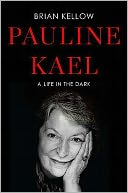 Pauline Kael: A Life in the Dark
By Brian Kellow
The first full biography of the woman who reinvented film criticism unveils a personality large enough for the big screen.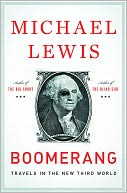 Boomerang: Travels in the New Third World
By Michael Lewis
The bestselling author of The Blind Side and Moneyball returns to the subject that first brought him acclaim: financial shenanigans. In Boomerang, he takes readers on an international tour of a globe still reeling from a burst economic bubble — and brings it all back home.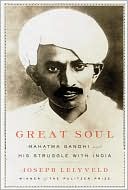 Great Soul: Mahatma Gandhi and His Struggle with India
By Joseph Lelyveld
Joseph Lleyveld's biography brings to light the complexity of a figure all but beatified in the West, making the scope of Gandhi's ambition and achievement all the more awe-inspiring.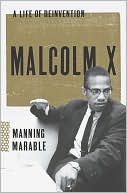 Malcolm X: A Life of Reinvention
By Manning Marable
Historian Manning Marable died just after delivering this monumental final work on Malcolm X's life and cultural impact, "a major reassessment of perhaps the most misunderstood figure of the civil rights era."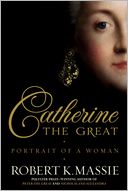 Catherine the Great: Portrait of a Woman
By Robert K. Massie
The author of Nicholas and Alexandra follows — with equal attention to pageantry and power — the improbable rise of the German-born girl who presided over the Russian Enlightenment.
Harlem Is Nowhere: A Journey to the Mecca of Black America
By Sharifa Rhodes-Pitts
Taking in the "urban mecca" in various incarnations from the 1930s to the present, Sharifa Rhodes-Pitts meditates with love on the power of a place both real and imagined.
The Birth of Classical Europe: A History from Troy to Augustine
By Simon Price and Peter Thonemann
The grand old history of names, narratives, and nations returns in the newest volume in the Penguin History of Europe — with surprisingly electric effect.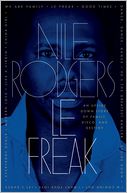 Le Freak: An Upside Down Story of Family, Disco, and Destiny
By Nile Rodgers
A highly addictive memoir of family and music, drugs and disco, success and (near) self-destruction, from the musician behind era-defining songs like "Le Freak," "Good Times," and "I'm Coming Out." Each note is played with feeling, and Rodgers never misses a beat.
A BNR Long List Selection
By John Jeremiah Sullivan
Full-throttle excursions into a wide-ranging set of subjects, from spelunking to reality television to the world of Christian rock, all carried out with profound empathy and a born storyteller's ability to catch the reader's attention and hold it.
BEYOND CATEGORY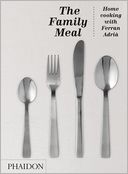 The Family Meal: Home Cooking with Ferran Adrià
By Ferran Adrià
Ferran Adrià's name is synonymous with the innovative gastronomy showcased at his legendary restaurant, El Bulli. Here he turns his genius to fare suitable for the home table, transformed through marvelously appealing step-by-step photographic instructions.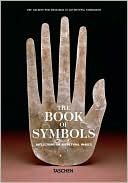 The Book of Symbols: Reflections on Archetypal Images
By Archive for Research in Archetypal Symbolism
This Carl Jung-inspired guide to the archetypal images that throng our consciousness illustrates and explicates the etymology, psychic dynamics, and interplay of over 300 motifs, rewarding both browsing and intense study.
A BNR Long List Selection
By José-Louis Bocquet et al.
The brilliant conceit of composing a biography of Tintin's creator in his own clean-line, graphic novel medium was a stroke of genius. The perfect complement to Stephen Spielberg's big-screen adaptation of The Secret of the Unicorn.
A BNR Long List Selection
Field Notes on Science and Nature
By Michael R. Canfield
A unique sampling of the diaries and notebooks of working natural scientists that offers a wealth of detail in words and pictures: "In the era of the laptop and iPhone, readers can see what the Moleskine can still accomplish."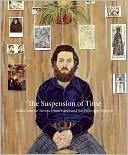 The Suspension of Time: Reflections on Simon Dinnerstein and the Fulbright Triptych
By Simon Dinnerstein
A collection of essays from contributors as diverse as Pulitzer-Prize-winning novelist Jhumpa Lahiri and actor John Turturro contemplates a single work of art notable for its scope and meditation on interconnectivity.
By Francisco Goldman
Francisco Goldman's wrenching work blurs the boundaries between autobiography and fiction, as the distraught novelist remembers, mourns, and celebrates his lost love.
Edited by Neil Casey

Relics: Travels in Nature's Time Machine
By Piotr Naskrecki
"The past is never dead," William Faulkner famously wrote. "It's not even past." Zoologist and photographer Piotr Naskrecki offers an eye-opening perspective on that statement through living creatures who closely resemble their ancestors of millions of years ago.
By Phaidon Press
This majestic, oversize volume celebrates, with lush, enormous pictures and accompanying text, the most important and beautiful artifacts of human creativity — from ancient statuary to postmodern photography. A book to remind us of the possibilities of the form.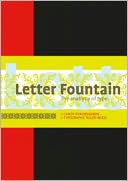 Letter Fountain: The Anatomy of Type
By Joep Pohlen and Geert Setola
This glossy volume breaks down the anatomy of every letter in the alphabet (as well as punctuation marks and special characters) and cross-references type designs with important works of art and art movements from Gutenberg's time until today.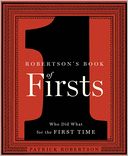 Robertson's Book of Firsts: Who Did What for the First Time
By Patrick Robertson
Patrick Robertson's compendium of achievements, innovations, and discoveries isn't just good fodder for a quiz night. It's also full of eyebrow-raisers, as the fifty years of research behind this volume yield facts that challenge conventional wisdom at every turn.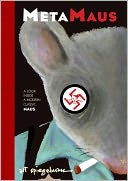 MetaMaus: A Look Inside a Modern Classic, Maus
By Art Spiegelman
The creator of the groundbreaking graphic memoir Maus compiles a version of a director's commentary track, offering a challenging new perspective on the original, and a welcome chance to experience a classic freshly.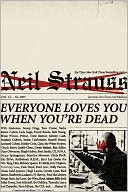 Everyone Loves You When You're Dead: Journeys into Fame and Madness
By Neil Strauss
A rock journalist and celebrity profiler searches for — and finds! — moments of surprise and authenticity among the famous, the infamous, and those who are just happy to be asked.
Walking to Hollywood: Memories of Before the Fall
By Will Self
A wild, weird metafictional jaunt that finds Will Self — always one of the most arresting of literary voices — embarking on a tragicomic, hallucinatory odyssey through an imaginary L.A.
By Jeff VanderMeer
"STEAMPUNK = Mad Scientist Inventor [invention (steam x airship or metal man/baroque stylings) x (pseudo) Victorian setting] + progressive or reactionary politics x adventure plot." Jeff VanderMeer's definition-by-equation may be debatable, but this lavishly illustrated volume testifies to the sheer pleasure of retro-futurist visions.
A BNR Long List Selection