Kids' Books: Ages 9-12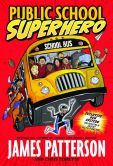 Hardcover
In his mind, Kenny Wright is a super-powered defender of the weak. In reality, he's a target for bullies. Can he recognize his true strength before peer pressure forces him to make the worst decision of his life? Our B&N Exclusive Edition includes a reversible jacket that doubles as a poster!
More James Patterson for Young Readers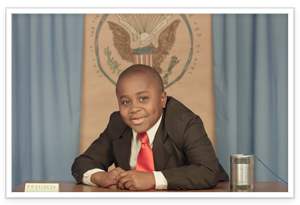 Kid President's Guide to Being Awesome
Kid President (played by Robby Novak) rose to YouTube fame in 2012 when he and his brother-in-law, Brad Montague, started making videos of his speeches encouraging people to be awesome. Since then, he's made a splash on TV and the web. Robby and Brad's new book,
Kid President's Guide to Being Awesome
, promises to bring all the fun from the web to the page. It's full of celebrity interviews, world-changing ideas, and tips for leading an AWESOME life. In this exclusive video, Kid President relates a tale that even we didn't know.
Favorite Series and Authors
Shop Books by Featured Subjects