NOOK Comics

The Man of Steel
Celebrate the Man of Steel with fantastic comics and graphic novels available for NOOK.
Click here
for great stories starring the Last Son of Krypton.
NOOK Book (eBook)
In honor of the 75th anniversary of the Caped Crusader, save big on select NOOK Comics featuring one of the greatest heroes of all time all for just $0.99 each!
Shop the collection now
.
More Batman Comics on Sale...

NOOK Book (eBook)

NOOK Book (eBook)

NOOK Book (eBook)
Captain America on NOOK Comics
Archie Comics for Your NOOK!
See All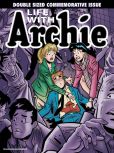 NOOK Book (eBook)
Download the comic book adventures of Archie, Jughead, Betty, Veronica, and all the gang from Riverdale today!