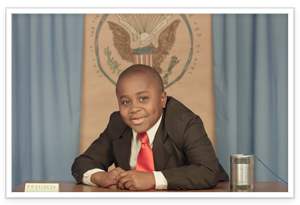 Kid President's Guide to Being Awesome
Kid President (played by Robby Novak) rose to YouTube fame in 2012 when he and his brother-in-law, Brad Montague, started making videos of his speeches encouraging people to be awesome. Since then, he's made a splash on TV and the web. Robby and Brad's new book,
Kid President's Guide to Being Awesome
, promises to bring all the fun from the web to the page. It's full of celebrity interviews, world-changing ideas, and tips for leading an AWESOME life. In this exclusive video, Kid President relates a tale that even we didn't know.
Fun Stories from Today's On-Screen Worlds
See More

Hardcover
For a limited time,
I Love You Night and Day
is available for $7.99 (List Price $16.99) with the purchase of any Kids' book.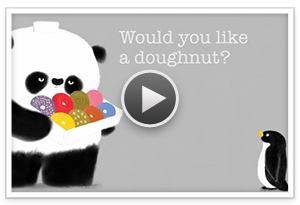 Watch the trailer
Please, Mr. Panda
is the first selection in a new monthly promotion featuring our picture book recommendations. What do you get when a panda with a box of doughnuts meets animals hungry for a snack? A book about manners, of course! Mr. Panda asks them if they would like a doughnut. In each interaction, Panda changes his mind and withdraws his offer, until finally, a polite lemur utters the magic word.
Coming Soon for Kids - Pre-Order Now
See More
Shop by Featured Subjects