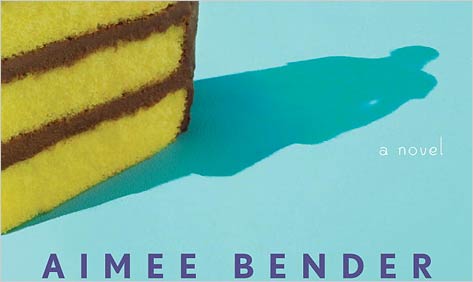 Aimee Bender is noted for her surreal and absurdist short fiction (The Girl in the Flammable Skirt, Willful Creatures). In her gloriously intelligent and poetic second novel, The Particular Sadness of Lemon Cake, she pairs her trademark imaginative leaps with a sensually vivid realism.
As a child, precocious Rose is acutely aware something is amiss at home. She senses matters left unspoken between her parents, and something odd about her socially aloof older brother Joe, a science genius. At nine, her sensitivity to emotional cues blossoms into a preternatural gift. She tastes unhappiness in a lemon cake her mother has baked; from then on, for Rose, "every food has a feeling."
At twelve, Rose is the only one in the family to realize her mother is having an affair. With the first taste of the roast beef and potatoes her mother has cooked for a family dinner, she realizes that the emptiness she usually feels in her mother's cooking has been replaced by a "wallop of guilt and romance." The following year, Rose sees her brother Joe begin to "disappear" in ways symbolic of catatonia. His oddness grows more ominous after he graduates from high school and moves into his own apartment.
With delicacy and shrewd scene-setting, Bender builds through family tragedy and the revelation of mysteries toward the final chapters, when Rose tastes her way through the offerings of a warm-hearted French chef (that onion soup! that quiche! that chicken Dijon!) and begins to master her own particular art.