The NOOK Book Store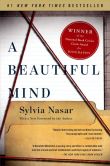 NOOK Book (eBook)
Stock up on former bestsellers, biographies, epic fiction, steamy romances and more -- all for under $5!
Shop NOOK Books Under $5
More NOOK Book Deals...

NOOK Book (eBook)

NOOK Book (eBook)

NOOK Book (eBook)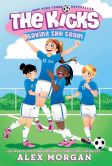 NOOK Book (eBook)
Twelve-year old Devin just moved across the country leaving her best friend and old soccer team behind, but quickly finds a home with her new team, the Kentville Kangaroos. With her newfound friends and teammates behind her, can Devin help save the team from another losing season? It's the first book of a fun-filled series about teamwork from soccer star and Olympic gold medalist, Alex Morgan.
Be sure to visit the NOOK Daily Find tomorrow for another great book at a great price.
Save 81% Today
$1.99
| | |
| --- | --- |
| List Price | $10.99 |
| You Save | $9.00 |

NOOK Book (eBook)
An all-access pass to exclusive behind the scenes photos and interviews with the cast & crew of the film version of Veronica Roth's bestselling novel
Divergent
-- in theaters March 21, 2014.
Explore all Divergent NOOK Books.
More Divergent NOOK Books...

NOOK Book (eBook)
NOOK Book (eBook)

NOOK Book (eBook)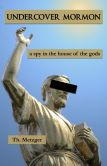 When most people hear the word "Mormon," they think of Utah. But the real sacred sites aren't in the desert--it all started in the boondocks of western New York State. Th. Metzger has lived his whole life in Rochester, just down the road from the cradle of Mormonism. He'd seen the crazy hyper-happy pageants, heard all about the polygamy, and of course the magic underwear. Going undercover as a man on a spiritual quest, he discovered that the answers he'd been seeking for decades weren't at all what he expected.