The NOOK Book Store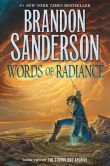 More Great New Releases...
NOOK Book (eBook)

NOOK Book (eBook)

NOOK Book (eBook)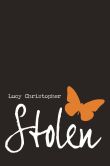 NOOK Book (eBook)
A quick stop for coffee on a layover with her parents changed Gemma's life forever. The handsome stranger who pays for her coffee has been watching her for a long time-and the once stalker has morphed into kidnapper whisking Gemma away to the Australian Outback in this dazzling and suspenseful debut from international bestselling author Lucy Christopher (The Killing Woods).
Be sure to visit the NOOK Daily Find tomorrow for another great book at a great price.
Save 80% Today
$1.99
| | |
| --- | --- |
| List Price | $9.99 |
| You Save | $8.00 |

NOOK Book (eBook)
An all-access pass to exclusive behind the scenes photos and interviews with the cast & crew of the film version of Veronica Roth's bestselling novel
Divergent
-- in theaters March 21, 2014.
Explore all Divergent NOOK Books.
More Divergent NOOK Books...

NOOK Book (eBook)
NOOK Book (eBook)

NOOK Book (eBook)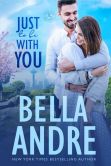 After a failed marriage and just getting his life in order, the powerful and wealthy Ian Sullivan's life gets turned upside down by one of the hottest actresses in Hollywood. Tatiana Landon is sure she's found her one true love in Ian but he's reluctant to open his heart again. Feeling a strong connection, she' convinced to make him love again-but can he see Tatiana as his one true love?