Chosen by our expert booksellers, these are the
books
we currently can't stop talking about--including a psychological thriller from award winning author
Jessica Treadway
.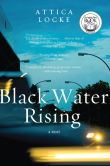 NOOK Book (eBook)
Before she was a writer & producer on the hit show Empire, Attica Locke had written two bestselling novels--including this impressive debut thriller. Lawyer Jay Porter's life is drastically changed after he saves a drowning woman's life, tangling him up in a murder investigation that could cost him everything.
Catch up with Jay Porter in Pleasantville, the brand-new novel from Attica Locke that picks up fifteen years after the events in Black Water Rising--click here pre-order Pleasantville today!
Save 50% Today
$1.99
| | |
| --- | --- |
| List Price | $3.99 |
| You Save | $2.00 |
A Brilliant Debut from Stephen Metcalfe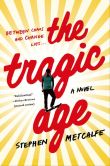 NOOK Book (eBook)
One of our
Best Winter Books
, this debut coming-of-age novel tells the story of Billy Kinsey as he learns to love, trust, and truly be alive in an absurd world.
More Coming of Age Stories...

NOOK Book (eBook)

NOOK Book (eBook)

NOOK Book (eBook)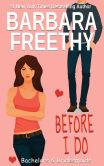 Before I Do (Bachelors & Bridesmaids #4)
Nicholas Hunter is a sexy, rich entrepreneur, but he has two left feet that are getting in the way of his latest merger. His Argentinean contact insists Nick learn the tango--or the million dollar deal is off! Nick storms into Isabella Martinez's dance studio and demands she be his teacher and his partner. Isabella reluctantly agrees. What she knows and Nick has yet to find out is that the tango is more than a dance. Like love, it invades the heart, the mind and the soul...