The NOOK Book Store
NOOK Book (eBook)
Save 40% on select New York Times bestselling books--it's the perfect chance to load up your library with great books for less!
Shop the sale now!
More Great NOOK Books on Sale...

NOOK Book (eBook)

NOOK Book (eBook)

NOOK Book (eBook)
Bound by Night (Moonbound Clan Vampires Series #1)
NOOK Book (eBook)
Nicole Martin has dedicated her life to ending vampirism after her family was killed by their vampire slaves. When Riker, a member of the MoonBound vampire clan runs into Nicole he remembers her family had enslaved his wife who was killed. A woman out for blood and a vampire out for revenge make for the start of a brand new sexy series with bite from bestselling author Larissa Ione.
Ready for more of the Moonbound Clan Vampires? The next book in the series, Chained by Night arrives this September--click here to Pre-Order it now!
Save 75% Today
$1.99
| | |
| --- | --- |
| List Price | $7.99 |
| You Save | $6.00 |
The Brand New Chief Inspector Gamache Novel
See All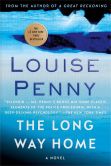 NOOK Book (eBook)
Rest and relaxation just aren't in the cards for Armand Gamache, as he reuinites with his former partner to help find a missing man in the latest novel of
Louise Penny
's mystery series.
More From Louise Penny...

NOOK Book (eBook)

NOOK Book (eBook)

NOOK Book (eBook)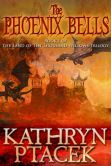 Long ago and far away, there was a wondrous land... A land of everlasting spring where willow trees grew as blades of grass. A land where all the dragons of the world dwelt in peace, filling the fragrant air with their silver song. Then one day the wise men came to the emperor to warn him of a darkness that threatened the land and all within. He must leave his palace, they urged, and travel to strange and distant places to seek a bride. He must find an empress for the land, who can light the dragonleaf with her touch and hear the silvery music of the dragons. Or their song will cease forever.