Chosen by our expert booksellers, these are some of the books we currently can't stop talking about.
Shop NOOK Recommends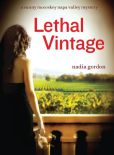 Save 84% Today
$2.99
| | |
| --- | --- |
| List Price | $18.99 |
| You Save | $16.00 |
More Tales from the Shadowhunter Academy...

NOOK Book (eBook)

NOOK Book (eBook)

NOOK Book (eBook)
There are incidents and emergencies in the world that defy logical explanation, events that could be defined as supernatural, extraterrestrial, or simply otherworldly. Standard laws do not allow for such instances, nor are most officials trained to handle them. One organization has been created that can handle them-and this bundle collects the first four stories of the O.C.L.T. (Orphic Crisis Logistical Taskforce).