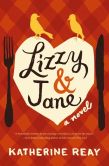 NOOK Book (eBook)
Escape the madness of the holiday season with a good book.
Treat yourself
to something from our
Novel Pleasures sale--
shop the
collection
now & save!
More NOOK Book Bundles...

NOOK Book (eBook)

NOOK Book (eBook)
NOOK Book (eBook)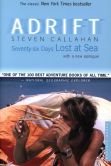 NOOK Book (eBook)
It's a riveting tale of survival at sea in Steven Callahan's firsthand account of courage and determination. Determined to cross the Atlantic, a few days into his trip, Callahan found himself lost at sea for seventy-six days and fighting to stay alive in his inflatable raft after his boat capsized.
Be sure to visit the NOOK Daily Find tomorrow for another great book at a great price.
Save 86% Today
$1.99
| | |
| --- | --- |
| List Price | $14.95 |
| You Save | $12.96 |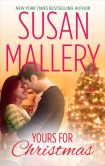 NOOK Book (eBook)
Despite the man shortage in this town, there seems to be plenty of romance to be found in
Susan Mallery
's bestselling series--
click here
to shop the stories of the residents of this charming town.
More Fool's Gold NOOK Books...

NOOK Book (eBook)
NOOK Book (eBook)

NOOK Book (eBook)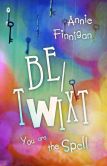 Joe Castro knows the power of a great story--he's a reporter for the school newspaper. Every night he files the biggest story he can find. But on December 13, a slow news day in Carpinteria--a California beachtown and home to the old Cinderella Studios, which once made classic fantasy, adventure and monster flicks--nothing's happening until he goes for a walk and stumbles on the biggest story ever. And his cousins Hector and Ana--mere 7th graders-are in the middle of it.