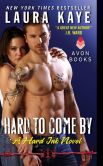 Hard to Come By (Hard Ink Series #3)
NOOK Book (eBook)
Derek DiMarzio is caught between desire and loyalty in this Hard Ink series novel from bestselling author Laura Kaye. As Derek and the team begin to learn more about their new enemy, he develops a bond with a beautiful stranger, which causes him to crave a woman he knows he shouldn't trust.
Pre-order the next two titles (Hard to Be Good & Hard to Let Go) in the Hard Ink series and they'll be delivered to your NOOK the instant they're available!
Save 80% Today
$0.99
| | |
| --- | --- |
| List Price | $4.99 |
| You Save | $4.00 |
The Latest from Edgar Award-winning author Joseph Kanon
Joseph Kanon
, the bestselling author of
Istanbul Passage
&
Stardust
returns with a brand new intruiging spy thriller and love story,
Leaving Berlin.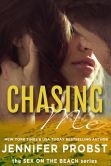 There hadn't been a girl I wasn't able to seduce--problem was she seduced me right back. She possessed me, tormented me, and showed me a world that was so bright and pure I was almost blinded. Didn't she know after such a drug I could never settle for less? True love, the real kind, isn't nice and sweet and pure-- it's dirty, and sinful, and messy.