Chosen by our expert booksellers, these are the books we can't stop talking about--including
Funny Girl
, the latest novel from besteslling author
Nick Hornby
.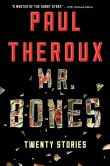 NOOK Book (eBook)
The author of Blinding Light and The Great Railway Bazaar presents a diverse set of dark and humorous stories, in this latest collection of entertaining fiction from travel writer and novelist Paul Theroux.
For the month of March, purchase select eBooks and get the February 2015 issue of Cosmopolitan for free--click here to learn more.
Save 88% Today
$2.99
| | |
| --- | --- |
| List Price | $27.00 |
| You Save | $24.01 |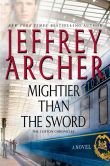 NOOK Book (eBook)
Hailed as one of the top storytellers today, author Jeffrey Archer returns with the fifth installment of his exciting
Clifton Chronicles series
.
More Clifton Chronicles Novels...

NOOK Book (eBook)

NOOK Book (eBook)

NOOK Book (eBook)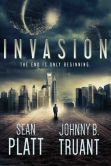 First visible only as blips on a telescope image, the discovery of objects approaching from Jupiter's orbit immediately sets humanity on edge. NASA doesn't even bother to deny the alien ships' existence. The objects are enormous, perfectly round spheres numbering in the dozens, maybe hundreds. They are on an approach vector for Earth. And they will arrive in six days.