The NOOK Book Store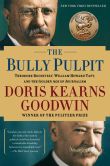 NOOK Book (eBook)
Our booksellers picks for the Best New Books of 2013 include a wide-range of thought provoking books across many categories, including the latest must-read for history buffs from Doris Kearns Goodwin -- view the
entire collection
of hand-picked books.
More of The Best New Books of 2013...

NOOK Book (eBook)

NOOK Book (eBook)

NOOK Book (eBook)
Based loosely on the life of abolitionist Sarah Grimké, The Invention of Wings, by bestselling author Sue Monk Kidd, is the third selection of Oprah's interactive book club. A powerful drama, Kidd's novel tells the story of two women -- one black, one white -- who dare to reach for freedom in the years leading up to the Civil War. Pre-Order Now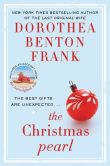 NOOK Book (eBook)
Despite having the entire family together for the holidays, 93-year-old matriarch Theodora craves the good old days from her childhood with Pearl, her grandmother's housekeeper. Less slice and bake cookies, and more home-made treats; less bickering and more cherished moments by the fire -- a heartwarming holiday tale about family from bestselling author Dorothea Benton Frank (The Last Original Wife).
Be sure to visit the NOOK Daily Find tomorrow for another great book at a great price.
Save 75% Today
$1.99
| | |
| --- | --- |
| List Price | $7.99 |
| You Save | $6.00 |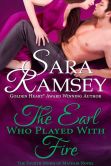 No one would suspect prim, proper Prudence Etchingham of lusting after her best friend's brother. Nor would anyone guess that she's responsible for dozens of the best forgeries in London. Alex Staunton, the rich Earl of Salford is dangerously attracted to his sister's best friend and suffers from an ancient curse preventing him from marrying the woman of his dreams. Every seductive encounter brings them closer together - but their secret, smoldering desires could become a weapon that will destroy them both.