The NOOK Book Store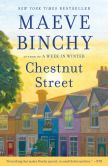 NOOK Book (eBook)
Beloved author
Maeve Binchy
's collection of stories featuring the fascinating residents of a street in Dublin is one of this week's biggest books. Shop all
new releases
and
pre-order other favorites
coming soon
!
More Great New Releases...

NOOK Book (eBook)

NOOK Book (eBook)

NOOK Book (eBook)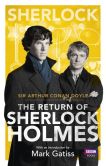 NOOK Book (eBook)
Today's special NOOK Daily Find rounds up a collection of six classic works of mystery and murder featuring Sir Arthur Conan Doyle's legendary sleuth Sherlock Holmes--for just $2.99 each! These special editions include introductions from the creators and stars of the hit BBC series to give a behind the scenes look at how these stories influenced the creation of the critically acclaimed series Sherlock.
Explore the entire collection here and save big today!
Save 72% Today
$2.99
| | |
| --- | --- |
| List Price | $10.97 |
| You Save | $7.98 |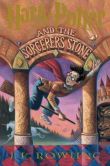 More Harry Potter NOOK Books...
NOOK Book (eBook)

NOOK Book (eBook)

NOOK Book (eBook)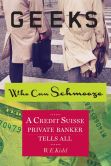 W.E. Kidd shares his journey after graduating with his MBA and landing his dream job at Credit Suisse. But getting the job is just half the battle and after an intensive training period in Zurich and New York he's left to fend for himself - one man and his student loans against a two-year ticking clock to bring in forty million dollars or get fired. How he strives to make those essential connections and eventually bring in far more than forty million....and what happens to those that can't make the cut, proves mind blowing. Because it's all about the schmooze.