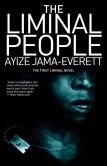 NOOK Book (eBook)
To prepare for the next novel (The Liminal War--coming June 9 and available for pre-order now) by acclaimed author Ayize Jama-Everett, start here with his stunning debut that was called "a voodoo cauldron of Sci-Fi, Romance, Crime, and Superhero Comic" by bestselling author Andrew Vachss.
Introducing Caitlyn Jenner! Buy the article now and get special early access to the revealing story & stunning photographs by Annie Leibovitz. PLUS get the July issue of Vanity Fair FREE when it hits newsstands on June 9!
Save 75% Today
$1.99
| | |
| --- | --- |
| List Price | $7.99 |
| You Save | $6.00 |
Fascinating True Stories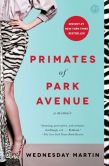 NOOK Book (eBook)
Candid, hilarious & insightful, these are some of our favorite new memoirs, including a look at upper-class culture from an outsider with a front-row seat--author Wednesday Martin.
More of our Favorite Memoirs...

NOOK Book (eBook)

NOOK Book (eBook)

NOOK Book (eBook)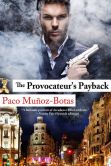 The lives of a trio of memorable characters become intertwined in this gay thriller of international intrigue. Disillusioned playboy Curro is heading home to Madrid when he picks up Dima, a handsome martial arts champion who's fled from goons in the Russian Mafia. The pair becomes a trio when they meet elegant super-model, Eugenia at a posh Madrid club in this fascinating story filled with humor, violence, and eroticism.