The NOOK Book Store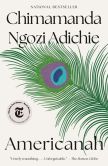 More NBCC Winners...

NOOK Book (eBook)

NOOK Book (eBook)

NOOK Book (eBook)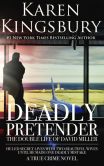 NOOK Book (eBook)
David Miller was a man who seemed to have everything: money, the perfect family, and a dream job-until it was discovered he was living a double life with two wives. Written at the beginning of bestselling author Karen Kingsbury's career and based on real life events, this is the story of a man who thought plotting the perfect murder would be the key to maintaining this secret life.
Be sure to visit the NOOK Daily Find tomorrow for another great book at a great price.
Save 80% Today
$1.99
| | |
| --- | --- |
| List Price | $9.99 |
| You Save | $8.00 |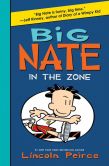 NOOK Book (eBook)
Lincoln Pierce
's bestselling and hilarious Big Nate is back! After a string of bad luck, things change for Nate with some help from Chad's lucky foot. Suddenly, he's in the zone, but how long will it last?
More Big Nate...

NOOK Book (eBook)

NOOK Book (eBook)

NOOK Book (eBook)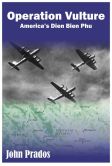 Presenting the story from the U.S., French, and Vietnamese points of view, this is the little known story of how the American President and his cabinet carried the United States to the brink of a war in 1954. Operation Vulture tells the story of secret U.S. efforts to sustain the French in Indochina in this updated and expanded new edition.