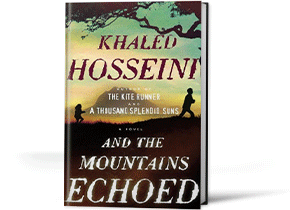 A Redemptive Novel About Love and Loss
Expanding his reach from the world of Kabul to the Afghan diaspora, in
And the Mountains Echoed
Khaled Hosseini, beloved author of
The Kite Runner
and
A Thousand Splendid Suns
, traces the lives of one fragmented family over several generations and as many countries. Deftly interweaving the different skeins, he gives us an indelible portrait of how nearly impossible choices continue to reverberate over a lifetime.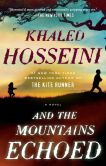 Inferno
plunges symbologist Robert Langdon into a new mystery -- one that, as in
The Da Vinci Code
, takes readers deep into a landscape of codes, symbols, and more than a few secret passageways.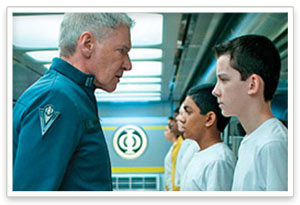 "They know our strategies ... They've learned our weaknesses ..."
Orson Scott Card's sci-fi classic
Ender's Game
is coming to theaters this fall. Directed by Gavin Hood and starring Asa Butterfield as Ender Wiggin, the quiet but brilliant boy tapped to save the world against future alien invasions, the film's all-star cast also includes Harrison Ford, Ben Kingsley, and Abigail Breslin.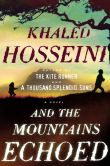 Hardcover
The bestselling author of
The Kite Runner
and
A Thousand Splendid Suns
returns with an emotionally powerful novel about a close-knit but often separated Afghani family. With deft strokes, Hosseini explores the myriad ways families nurture, betray, honor, and sacrifice for one another.

The Official Dictionary of Sarcasm
Hardcover
James Napoli, a New York-based comedian, offers this sequel to his popular The Official Dictionary of Sarcasm -- focused exclusively on sex and relationships. From abstinence to zipper, Napoli injects the right amount of humor into erstwhile taboo topics.
Save 50% Today
$7.47
| | |
| --- | --- |
| List Price | $14.95 |
| You Save | $7.48 |