RT Book Reviews: September Top Picks
See All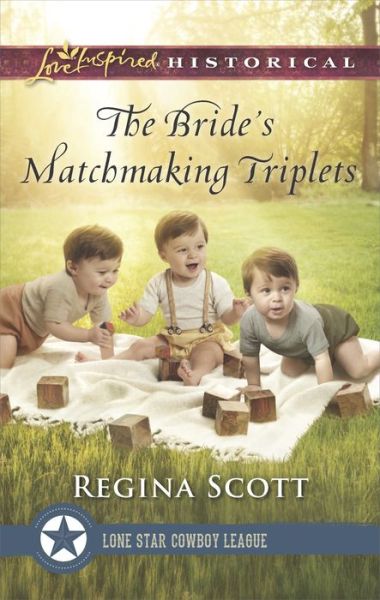 The Bride's Matchmaking Triplets
by Regina Scott
Elizabeth forced her shaking hand to steady on the spoon. How dare Brandon question her ability to care for the triplets? She was a good nanny, for all she had not imagined herself in the role. Anyone might have found three babies a little challenging. Though, she had to admit, he looked remarkably comfortable dealing with the boys. He was rocking Eli back and forth, the baby ... Read more on B&N Readouts.
Romance Daily Find: Fall in Love with This One Day Deal
Toughest Cowboy in Texas: A Western Romance
The last time Lila Harris was in Happy, Texas, she was actively earning her reputation as the resident wild child. Now, a little older and wiser, she's back to run her mother's cafe for the summer. When she sees her old partner-in-crime, Brody Dawson, she's itching to get a little reckless & rowdy in this new series starter by Carolyn Brown. Don't miss Long, Tall Cowboy Christmas—the next book in the Happy, Texas series—a heartwarming holiday read, available today!