The Curator's Reading Room
These collections have been chosen by our Rare Books Curator as personal favorites - the most compelling and interesting of all our books.
See all the collections
$350.00
Books are still regularly banned, even here in the U.S. From Harry Potter to Huck Finn, controversial titles are pulled from library shelves when content is considered "inappropriate" or "inflammatory." These titles may seem like classic favorites or
juveniles literature
Juveniles literature are books originally or primarily written to be read by (or to) children.
, but all have had their share of social controversy.
Interested in this kind of collection?

$NaN
Have you ever picked up a book just because the title was so outrageous? Or been so intrigued by its ambiguity that you just had to read the
book jacket
A book jacket is the decorative paper wrapper placed around a book to protect the binding.
? Each one of the books in this collection has a title that begs a curious second look.
Interested in this kind of collection?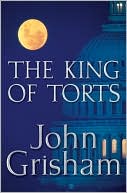 $50.00
First editions
First edition usually refers to the first appearance and first printing of a work, either in book or pamphlet form.
, often the purest form of an author's work, are the first and most undiluted attempt at literary greatness. When combined with an
inscription
An inscription usually refers to an author's signature, often with a personalized message to a specific person or bearing some brief notation along with the signature.
, these editions are a personalized piece of an author's greatness. The books in this collection truly showcase a love of the written word.
Interested in this kind of collection?
$90.00
Enjoying
rare & collectible books
When a book is rare, it is extremely scarce, perhaps turning up only once every ten years or so.
doesn't have to be expensive. There are countless affordable titles - from from
modern first editions
Modern first editions are all first editions published in this century.
to signed copies - for less than $150. These make thoughtful and valuable gifts, or they can be the beginning of your own personal collection.
Interested in this kind of collection?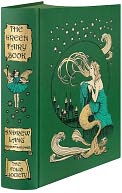 $84.95
The Folio Society produces exquisitely crafted books, taking great care when selecting the typography, illustrations, paper, printing and binding design. Each title is individually illustrated either with contemporary prints, paintings and photographs, or with specially commissioned original art – often from award-winning artists. Every book has a proper sewn binding, and is protected by a handsome
slipcase
A slipcase is a cardboard case covered in paper, cloth, or leather that holds a book with only the spine exposed.
. A shelf of Folio Society books is a beautiful feature of any room.
Interested in this kind of collection?